Dartmouth, MA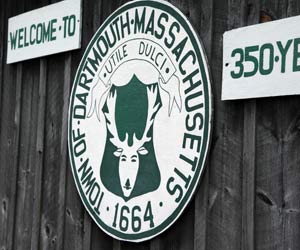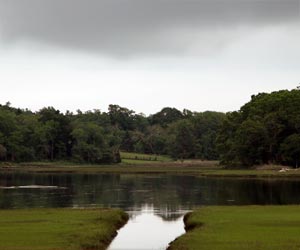 Dartmouth celebrated the town's 350th year anniversary in 2014. This rich historical community is home to over 30,000 residents and has ties to the Quaker community, some of the original settlers. Dartmouth still has Quaker meeting houses, including the Smith Neck Meeting House, Allens Neck Meeting House and the Apponegansett Meeting House which is listed on the National Registry of Historic Places.
In the late 19th century, Dartmouth's coastline became recognized as a popular and beautiful resort area. It is still a desired vacation destination and known as the gateway to Martha's Vineyard and Nantucket. There are over 300 acres of public parkland in town which include athletic fields, neighborhood picnic areas and both resident and non-resident ocean front beaches. Seasonally, the park department hosts a Wednesday evening concert series, open to the public, at the Apponagansett Park. Dartmouth has long been known for its strong agricultural ties. There are many working family farms in town and organic farming is becoming widespread. A gathering place for many local farmers and businesses is the weekly farmer's market located in Rex Field (Elm Street) Fridays from June 6-September 26 1-6PM.
Dartmouth is home to small motels, large hotel chains and quaint bed and breakfasts. The retail climate in Dartmouth is strong and balances big box stores, a vibrant mall, outlets, small New England flavored specialty stores as well as restaurants for all taste buds and budgets. The village of Padanaram is a destination not to be missed to enjoy a sampling of Dartmouth's finest specialty stores and eateries.
Zips: 02747 02748
Dartmouth Attractions
Eat, Shop, Stay Dartmouth
Shop Dartmouth

The History of New Bedford, Bristol County, Massachusetts: Including a History of the Old Township of Dartmouth
by Daniel Ricketson: The history of the old township of Dartmouth from the time of settlement to the present.

Lincoln Park Remembered, 1894-1987
by Jim Grasela, Ruth Caswell, Tracy Furtado, et.al.: Photo packed book captures 93 years of history, good times and memories at Dartmouth's Lincoln Park, one of the oldest amusment parks in existence when it closed in 1987.

Souvenir of the bi-centennial of Dartmouth montly meeting of the Society of Friends: Massachusetts
by Bristol, MA Society of Friends: Dartmouth Monthly Meeting: A pre-1923 historical reproduction was recreated for historical reference and documentation.

Ghosts of the SouthCoast (MA)
by Tim Weisberg: Local radio host, Tim Weisberg will have residents and tourists captivated by the mysterious presence that lurk in Massachusetts' SouthCoast.
SouthCoast Dartmouth, MA Listings
| Business | Address | City | Phone |
| --- | --- | --- | --- |
| 321 Elm | 321 Elm St | Dartmouth, MA | 508.992.0519 |
| A. W. Mercier, Jr., D.D.S. | 643 Dartmouth Street | Dartmouth, MA | 508.994.5278 |
| Aaron Pools & Spas | 597 State Road | Dartmouth, MA | 508.996.3320 |
| ABWA SouthCoast Express | P.O Box 8009 | Dartmouth, MA | 508.971.1824 |
| AC Moore | 494 State Road | Dartmouth, MA | 508.992.4441 |
| Adriance Furniture Makers | 288 Gulf Road | Dartmouth, MA | 508.993.4800 |
| Advanced Eye Centers | 500 Faunce Corner Road Building 100, Suite 110 | Dartmouth, MA | 508.717.0270 |
| Agritec Americas Corp | 252 Elm Street | S. Dartmouth, MA | 508.999.1338 |
| Alderbrook Farm | 1213 Russells Mills Rd | Dartmouth, MA | 508.636.4562 |
| All American Insurance Associates, Inc. | 86 Faunce Corner Road, Suite 420 | Dartmouth, MA | 508.997.0067 |
| All Friends Catering & BBQ | 1133 Fisher Rd | N. Dartmouth, MA | 774.628.9735 |
| Allendale Country Club | 1047 Allen St | Dartmouth, MA | 508.992.8682 |
| Ameriprise Financial | 670 State Road Unit 1&2 | N. Dartmouth, MA | 508.717.3245 |
| AMF Mobile Residential Screen & Glass Repair | | Dartmouth, MA | 774.451.1514 |
| Anesthesia Professionals, Inc | 77 Wollcott Ave Suite 105 | Dartmouth, MA | 508.993.0273 |
| Ann Borges, CPA | 25 Old Westport Road | Dartmouth, MA | 508.992.8787 |
| Anne Whiting Real Estate | 250 Elm St | South Dartmouth, MA | 508.999.1010 |
| Anytime Fitness - Dartmouth MA | 5-D State Road | Dartmouth, MA | 774.300.3700 |
| APC Auto Body | 28 Ventura Dr | Dartmouth, MA | 508.998.9820 |
| Ash Away | 703 State Rd | Dartmouth, MA | 508.993.5577 |
| AT&T | 450 State Road | Dartmouth, MA | 508.996.1690 |
| Ayur Shri Restaurant | 387 State Road | Dartmouth, MA | 508.990.0710 |
| Balloon Adventures of New Bedford | 564 Rock O'Dundee Rd | South Dartmouth, MA | 508.636.4846 |
| Bay State Gymnastics Academy | 24 Ventura Dr | Dartmouth, MA | 508.996.2459 |
| BAYADA Home Health Care | 341 State Rd | N. Dartmouth, MA | 508.994.1003 |
| Beach Plum Bakery Cafe | 6 Bridge St | Dartmouth, MA | 508.994.1162 |
| Bento Real Estate Group, Inc. | 1 Aster Lane | Dartmouth, MA | 508.990.1081 |
| Best Western - Dartmouth | 737 State Rd | N. Dartmouth, MA | 508.717.0424 |
| Big Value Outlet | 718 Dartmouth Street | Dartmouth, MA | 508.994.6999 |
| Bishop Stang High School | 500 Slocum Road | N. Dartmouth, MA | 508.996.5602 |
| Black Bass Grille | 3 Water St | Dartmouth, MA | 508.999.6975 |
| Bob Butler Quality Water Systems | 688 Fisher Road | No. Dartmouth, MA | 508.636.3483 |
| Brandon Woods | 567 Dartmouth Street | Dartmouth, MA | 508.997.7787 |
| Brasells, David Jr. | | Dartmouth, MA | 508.999.1732 |
| Bristol County Sheriff Thomas M. Hodgson | 400 Faunce Corner Road | Dartmouth, MA | 508.995.1311 |
| Brix Bounty Farm | 858 Tucker Rd | Dartmouth, MA | |
| Buffalo Wild Wings | 186 N, Dartmouth Mall | Dartmouth, MA | 508.992.1438 |
| Burgo Basketball Association | 101 Slocum Rd | Dartmouth, MA | 508.951.3796 |
| Busters Sports Bar & Grill | 277 State Rd (Route 6) | Dartmouth, MA | 774.206.6834 |
| Caddy Shack | 900 State Road | Dartmouth, MA | 508.991.7976 |
| Cafe Hollywood | 6 Sheridan St | Dartmouth, MA | 774.202.0062 |
| Cape Cod Cupola | 78 State Rd | Dartmouth, MA | 508.994.2119 |
| Cape Quality Seafood | 657 Dartmouth St | Dartmouth, MA | 508.996.6724 |
| Capri Motel | 741 State Rd | Dartmouth, MA | 508.997.7877 |
| Cardoza's Wine and Spirits | 154 Faunce Corner Rd | Dartmouth, MA | 508.961.1400 |
| Charlton College of Business | 285 Old Westport Road | N. Dartmouth, MA | 508.999.8543 |
| Charlton College of Business UMass Dartmouth | 285 Old Westport Road | N. Dartmouth, MA | 508.999.9288 |
| Chase Farm Veterinary Hospital | 35 Ventura Dr | Dartmouth, MA | 508.995.9935 |
| Choubah Engineering Group, P.C. | 112 State Road | Dartmouth, MA | 508.858.5040 |
| City View Golfland | 576 Faunce Corner Road | N. Dartmouth, MA | 508.995.8266 |
| Club Fit | 125 North Dartmouth Mall | Dartmouth, MA | 508.992.0094 |
| Coastal Financial | 62 State Road | N. Dartmouth, MA | 508.990.1583 |
| Cold Stone Creamery | 83C Faunce Corner Road | Dartmouth, MA | 508.991.2337 |
| Colonial South Dartmouth | 42 State Rd | Dartmouth, MA | 508.984.1900 |
| Comcast Spotlight | 500 Faunce Corner Road | Dartmouth, MA | 781.416.0568 |
| Community Development Clinic, UMass School of Law | 333 Faunce Corner Road | Dartmouth, MA | 508.985.1163 |
| Country Club of New Bedford | 585 Slocum Road | Dartmouth, MA | 508.993.3453 |
| Curves For Women | 331 State Rd | Dartmouth, MA | 508.992.3700 |
| Dartmouth Building Supply | 958 Reed Rd | Dartmouth, MA | 508.990.2389 |
| Dartmouth Indoor Tennis | 757 State Road | N. Dartmouth, MA | 508.993.4811 |
| Dartmouth Mall Management | 200 Dartmouth Mall | Dartmouth, MA | 508.999.4536 |
| Dartmouth Motor Inn | 571 State Rd | Dartmouth, MA | 508.997.0008 |
| Dartmouth Natural Resources Trust, Inc. | 404 Elm Street | Dartmouth, MA | 508.991.2289 |
| Dartmouth Towing, Inc. | 653 Faunce Corner Road | Dartmouth, MA | 508.991.2220 |
| Dave Cornell Charters | 500 Barney's Joy Road | South Dartmouth, MA | 508.636.2769 |
| Davoll's General Store | 1228 Russell's Mills Road, PO Box 51 | Dartmouth, MA | 508.636.4530 |
| Deborah L. Hynes Photographer | 3 Royal Way | South Dartmouth, MA | 508.992.1748 |
| Demarest Lloyd State Park | 115 Barney's Joy Road | Dartmouth, MA | 508.636.8816 |
| Desiree Winterhalter, DMD PC | 609 Dartmouth Street | Dartmouth, MA | 508.996.0922 |
| Dias, Lapalme & Martin LLP | 522 Hawthorn St | Dartmouth, MA | 508.994.9333 |
| Dicky's Clam Shack | 880 State Rd (approx) | Dartmouth, MA | |
| Diversified Developments | 383R Hixville Road | Dartmouth, MA | 508.997.3910 |
| Diversified Marketing Group | 13A Russells Mills Rd. | Dartmouth, MA | 508.992.6900 |
| Doyle Buzzard Bay Sail Makers | 278 Elm Street | S. Dartmouth, MA | 508.992.6322 |
| E V Enterprises | 4 Windy Hill Lane | S. Dartmouth, MA | 508.899.8752 |
| Elite Auto Sales | 868 State Rd | N Dartmouth, MA | 508.999.4441 |
| Eye Health Vision Centers | 51 State Road | Dartmouth, MA | 508.994.1400 |
| Fays Too | 613 Dartmouth Street | South Dartmouth, MA | 508.997.8000 |
| Fire Systems Inc | 955 Reed Rd | Dartmouth, MA | 508.999.4444 |
| Flora | 324 Elm Street | Dartmouth, MA | 508.996.2332 |
| Friendly Pizza | 216 Russells Mill Rd | South Dartmouth, MA | 508.996.5511 |
| From the Seoul | 127 Faunce Corner Rd. | Dartmouth, MA | 774.328.9344 |
| G John Fraone, DMD, MS, PC | 92 Faunce Corner Road, Suite 150 | Dartmouth, MA | 508.997.2400 |
| Gaspar's Sausage | 384 Faunce Corner Rd | Dartmouth, MA | 508.998.2012 |
| GiGi's by the Sea | 8 Bridge St | Dartmouth, MA | 508.991.4444 |
| Grand Wedding Expo | PO Box 70051 | Dartmouth, MA | 508.472.3093 |
| Gulf Hill | 77 Gulf Hill Road | Dartmouth, MA | 508.992.7777 |
| Gustin Ceramics | 231 Horseneck Road | Dartmouth, MA | 508.636.6213 |
| H. J. Saulnier Oil Co | 567 Collins Corner Road | Dartmouth, MA | 508.995.1632 |
| Hawthorn Medical Assoc., LLC | 535 Faunce Corner Road | Dartmouth, MA | 508.996.3991 |
| Hawthorn Medical Associates | 535 Faunce Corner Road | N. Dartmouth, MA | |
| Hawthorne Country Club | 970 Tucker Road | N. Dartmouth, MA | 508.997.3377 |
| Healthtrax Fitness & Wellness Center | 250 Faunce Corner Road | Dartmouth, MA | 508.999.2171 |
| Henley House B&B | 194 Rockland Street | South Dartmouth, MA | 508.991.7210 |
| iMedia Solutions, LLC | 45 Slocum Road, Suite 4 | Dartmouth, MA | 617.299.9694 |
| Infinity Medical Research, Inc. | 370 Faunce Corner Road | Dartmouth, MA | 508.998.3041 |
| Ironmonger | 14 Carter St | Dartmouth, MA | 508.971.6241 |
| Isabel Medeiros Realty | P. O. Box 79007 | Dartmouth, MA | 508.992.5464 |
| Jack Conway & Company, Inc. | 106 State Road | N. Dartmouth, MA | 508.993.2700 |
| Jacqueline Einstein | 568 Chase Road | N. Dartmouth, MA | 508.673.9783 |
| Janet's Doggie Day Care | | Dartmouth, MA | 508.998.9044 |
| Jeffrey D. Antine & Company | 102 State Road | Dartmouth, MA | 508.996.9744 |
| Jimmy's Pizza | 19 Faunce Corner Road | N. Dartmouth, MA | 508.997.7487 |
| John George Farms | 291 Slocum Rd | Dartmouth, MA | 774.992.7891 |
| K W Power Washing and Painting | 70 Alpha Street | Dartmouth, MA | 508.997.2892 |
| Kids Count, Family Child Care | 47 Beverly Street | Dartmouth, MA | 508.999.1463 |
| KTW Enterprises | 3 Ledgewood Blvd | N. Dartmouth, MA | 774.264.8766 |
| L & S Irrigation | 784 Division Road | Dartmouth, MA | 508.636.7313 |
| La-Z-Boy Furniture Galleries | 110 Faunce Corner Mall Road | N. Dartmouth, MA | 508.993.9092 |
| Law Offices of Tara M. George, P.C | 75 State Road | Dartmouth, MA | 508.996.0636 |
| Law Offices of Tara M. George, P.C. | 75 State Road | Dartmouth, MA | 508.996.0636 |
| Lebanese Pita Pocket | 519 State Road | Dartmouth, MA | 508.999.1288 |
| Lisa Aldrich, CPA | P.O. Box 80082 | Dartmouth, MA | 774.264.8576 |
| Little Moss | 6 Bridge Street | Dartmouth, MA | 508.994.1162 |
| Lloyd Center | 430 Potomska Road | South Dartmouth, MA | 508.990.0505 |
| Lowe's Home Improvement | 55 Faunce Corner Road | Dartmouth, MA | 508.441.5284 |
| Lumina Gallery | 338 Elm Street | Dartmouth, MA | 508.984.3366 |
| M-O-N Landscaping | PO Box 70220 | Dartmouth, MA | 508.679.3994 |
| Martha's Nail & Skin Studio | 728B Dartmouth Street | South Dartmouth, MA | 508.997.9370 |
| Marvin Grain & Hardware | 31 Cove Rd | Dartmouth, MA | 508.993.7672 |
| Mason's Drywall | 829 Fisher Road | N. Dartmouth, MA | 774.451.8865 |
| Mellisa's PET DEPOT | 83 Faunce Corner Mall Rd | Dartmouth, MA | 508.996.0088 |
| Milton A. Glicksman, D.M.D. & Marly J. Gomes, D.M.D. | 49 State Road, Suite 101 | Dartmouth, MA | 508.999.2234 |
| Mirasol's Cafe | 439 State Rd | N. Dartmouth, MA | 508.996.2323 |
| Moby Dick Motel | 671 State Road | N. Dartmouth, MA | 508.993.4440 |
| My Brother's Keeper | 999 Reed Road | N. Dartmouth, MA | 774.305.4577 |
| Nancy A. Marshall Photography | 24 Suffolk Ave. | N. Dartmouth, MA | 508.277.2749 |
| Naughty Dawgs | 743 Dartmouth Street | Dartmouth, MA | 508.992.2223 |
| New Bedford Medical Associates | 370 Faunce Corner Road, 1st Floor | Dartmouth, MA | 508.985.5000 |
| New Bedford Yacht Club | 208 Elm Street | Dartmouth, MA | 508.997.0762 |
| New York Bagel | 272 State Rd | Dartmouth, MA | 508.990.3350 |
| North Dartmouth Properties, Inc. | P.O. Box 70248 | Dartmouth, MA | 508.996.0449 |
| Northeast Medical Research Associates, Inc. | 49 State Road | N. Dartmouth, MA | 508.992.7595 |
| Norton Gallery | 330 Elm Street | South Dartmouth, MA | 508.997.9674 |
| Not Your Average Joe's | 61 State Rd | Dartmouth, MA | 508.992.5637 |
| NWG Veterinary Services | | South Dartmouth, MA | 800.992.0871 |
| Olde Dartmouth Sotheby's International Realty | 294 Elm Street | Dartmouth, MA | 508.996.6562 |
| Overlook Care At Home | 41 State Road | Dartmouth, MA | 508.990.8160 |
| Palace Pizza & More | 499 State Road | N. Dartmouth, MA | 508.997.2288 |
| Parisi Court Reporting | 270 Hixville Road | Dartmouth, MA | 508.984.5502 |
| Persy's Place | 715 State Rd | Dartmouth, MA | 508.999.4223 |
| Pink Box Desserts | 85-C Faunce Corner Rd | Dartmouth, MA | 774.992.7334 |
| Pinnacle Strength and Fitness | 360 Faunce Corner Road | Dartmouth, MA | 508.995.5600 |
| Planet Fitness | 710 Dartmouth Street | Dartmouth, MA | 508.991.2920 |
| Precision Plumbing, Inc. | 11 Moravia Ave | Dartmouth, MA | 508.996.3349 |
| Professional Counseling Office of Jennifer L. Cabral | 75 State Road | Dartmouth, MA | 508.525.0255 |
| Rachel's Lakeside | 950 State Road | Dartmouth, MA | 508.636.4044 |
| Raindance Irrigation & Service | 34 Schooner Dr | Dartmouth, MA | 508.979.8100 |
| Ralph Pollack, D.M.D. | 41 State Road | Dartmouth, MA | 508.993.9105 |
| Regency Inn & Suites | 171 Faunce Corner Rd | N. Dartmouth, MA | 508.996.0800 |
| Reis Asphalt Inc. | 476 Hixville Rd | Dartmouth, MA | 508.996.0735 |
| Remick Painting & Paperhanging, Inc. | 49 Christine Drive | Dartmouth, MA | 508.636.7788 |
| Residence Inn - Dartmouth | 181 Faunce Corner Rd | N. Dartmouth, MA | 508.984.5858 |
| Residence Inn by Marriott | 181 Faunce Corner Road (Exit 12 off I-195) | Dartmouth, MA | 508.984.5858 |
| Residential Mortgage Services | 77 State Road | N. Dartmouth, MA | 508.717.6111 |
| Robert T. Brier (Morgan Stanley) | 370 Faunce Corner Road | Dartmouth, MA | 508.985.1015 |
| Round Hill Golf Links | 307 Smith Neck Rd | S. Dartmouth, MA | 508.992.4400 |
| Route 6 Diner | 634 D State Road | N. Dartmouth, MA | 508.984.5298 |
| Ruby Room | 546B Dartmouth St | Dartmouth, MA | 508.994.2222 |
| RW Laurie Art Studio | 420 Gulf Road West | Dartmouth, MA | 508.996.2464 |
| Sail Loft | 246 Elm St | Darmouth, MA | 774.328.9871 |
| Salt Marsh Pottery | 1167 Russells Mills Rd. | Dartmouth, MA | 508.636.4813 |
| Saltworks Studio | 115 Elm Street | Dartmouth, MA | 508.991.5491 |
| Salvador's Ice Cream | 460 Smith Neck Rd | Dartmouth, MA | 508.996.6106 |
| Sam Karam & Sons General Contractors LLC | 10 Hathaway Road | Dartmouth, MA | 508.997.4746 |
| Schwartz Center for Children | One Posa Place | Dartmouth, MA | 508.996.3391 |
| Slocum Design Studio | 1167 Russells Mills Road | Dartmouth, MA | 508.441.3131 |
| Slocum's River Reserve | | Dartmouth, MA | |
| Smith's Chimney Services | | Dartmouth, MA | 508.992.2987 |
| South Coast Distributors LLC | 30 Edgeworth Street | N. Dartmouth, MA | |
| Southcoast Auto Exchange | 813 State Rd | Dartmouth, MA | 774.206.1970 |
| SouthCoast Computer Services, LLC | 106 State Road | Dartmouth, MA | 508.999.6448 |
| SouthCoast Development Partnership | 285 Old Westport Road | N. Dartmouth, MA | 508.999.8412 |
| SouthCoast EMS | 360 Faunce Corner Road | N. Dartmouth, MA | 508.997.0707 |
| SouthCoast Eye Care, Inc. | 300A Faunce Corner Road | Dartmouth, MA | 508.995.8200 |
| Southcoast Wellness Center | 250 Faunce Corner Road | Dartmouth, MA | 508.999.2171 |
| Southeastern Insurance Agency, Inc. | 439 State Rd | Dartmouth, MA | 508.997.6061 |
| Spherion | 365 Faunce Corner Road | N. Dartmouth, MA | 508.991.8170 |
| Stan & Paul's | 215 State Rd | Dartmouth, MA | 508.994.6060 |
| Sun Yoga & Massage Center | 479 Old Westport Road | Dartmouth, MA | 508.525.5209 |
| Sylvia & Co Insurance Agency | 500 Faunce Cnr Rd, Bldg 100 suite 120 | Dartmouth, MA | 508.995.4553 |
| Sylvia Masonry | 776 Dartmouth Street | Dartmouth, MA | 508.859.1215 |
| Symphony Music Shop | 94 State Rd | Dartmouth, MA | 508.996.3301 |
| Tasca Nissan of Dartmouth | 483 State Rd | Dartmouth, MA | 508.996.3200 |
| The Church of Jesus Christ of Latter-day Saints | 400 Cross Rd | N. Dartmouth, MA | |
| The Home Depot | 470 State Road | Dartmouth, MA | 508.997.9600 |
| The Regency Inn & Suites | 171 Faunce Corner Mall Rd | Dartmouth, MA | 774.992.0595 |
| Thermax, Inc | 540 Hawthorn Street | Dartmouth, MA | 508.999.1231 |
| Total Fitness - Dartmouth | 360 Faunce Corner Rd | N. Dartmouth, MA | 508.995.5600 |
| TowBoatUS New Bedford | 497 Slocum Rd | Dartmouth, MA | 508.990.3997 |
| Town of Dartmouth | 400 Slocum Road | Dartmouth, MA | 508.910.1883 |
| Toyota of Dartmouth | 100 Faunce Corner Road | Dartmouth, MA | 508.993.2616 |
| UMass Dartmouth College of Visual and Performing Arts | 285 Old Westport Rd. | N. Dartmouth, MA | 508.999.9295 |
| Umass Dartmouth School of Law | 333 Faunce Corner Road | Dartmouth, MA | 508.985.1110 |
| UMass Dartmouth School of Law-Comm. Develop.Clinic | 333 Faunce Corner Road | N. Dartmouth, MA | 508.985.1163 |
| UMASS Dartmouth-Conference and Events Planning | 285 Old Westport Road | Dartmouth, MA | 508.999.8143 |
| UMASS Dartmouth/SouthCoast Development Part. | 285 Old Westport Road | No. Dartmouth, MA | 508.999.9143 |
| UMass Faculty Federation | Research 211- UMass Dartmouth | N. Dartmouth, MA | 508.999.8067 |
| UMD Career Development Center | 285 Old Westport Road | Dartmouth, MA | 508.999.8660 |
| UMD Center For Market Research | 285 Old Westport Road | N. Dartmouth, MA | 508.999.8756 |
| USA Wealth Group, Inc. | 352 Faunce Corner Road | Dartmouth, MA | 508.998.8858 |
| VF Factory Outlet Mall | I-195, Exit 12, Faunce Corner Rd. | Dartmouth, MA | 508.998.3311 |
| Wal-Mart Pharmacy | 506 State Road | Dartmouth, MA | 508.984.7774 |
| Walmart - Dartmouth | 506 State Road | Dartmouth, MA | 508.984.7771 |
| Watch Out Fishing Charters | 306 High Hill Rd | Dartmouth, MA | 508.998.7965 |
| YMCA SouthCoast - Dartmouth | 276 Gulf Road | So. Dartmouth, MA | 508.993.3361 |
| Zapp Precision Strip, Inc. | 266 Samuel Barnet Boulevard | Dartmouth, MA | 508.998.6300 |
Dartmouth, MA