Black Whale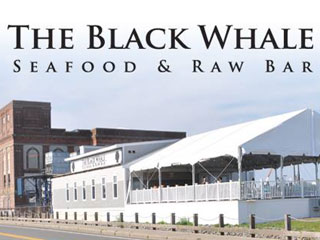 Black Whale
The Black Whale is a New Bedford waterfront restaurant. It boasts a gorgeous interior and deck with lights. The Black Whale is a popular spot for seafood and cocktails.
Black Whale
86 Macarthur Dr, Pier 3
New Bedford, MA 02740
Tel: 508.997.8844
Fax:
Hours:
Not Available

---

---
The Black Whale is a new addition to New Bedford's waterfront. It is quickly becoming a popular seafood and raw bar with a gift shop. Gift shop items are also available online. The Black Whale boasts a fabulous dining room and gorgeous lit deck. Reasonable priced, fresh and local food is served daily for lunch and dinner. Popular menu items include lobster, shrimp, salmon, tuna and calamari. Reservations for six people or more are available.