Davoll's General Store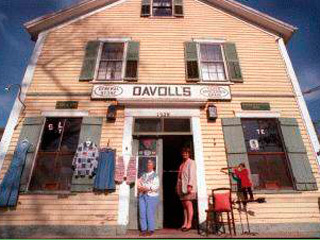 Davoll's General Store
One of America's oldest general stores, established 1793. Sells antiques, collectibles, books, and clothing.
Davoll's General Store
1228 Russell's Mills Road, PO Box 51
Dartmouth, MA 02714
Tel: 508.636.4530
Fax:
Hours:
Not Available

---

---
Davoll's general store was established by the Davoll family in 1793 making it one of the oldest general stores in the United States. Davoll's sells antiques, books, clothing and penny candy. They boast a large selection of collectibles including Byers' Choice Carolers, Snowbabies, Dept. 56 villages, Christopher Radko ornaments and more. Davoll's general store is located in the picturesque village of Russells Mills.