Emma Jean's Bakery & Cafe, Candy House & Ice Cream Shoppe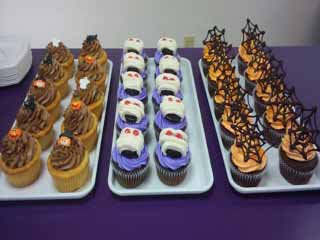 Emma Jean's Bakery & Cafe, Candy House & Ice Cream Shoppe
A large selection of candy, cupcakes and ice-cream are offered at Emma Jean's Bakery & Cafe, Candy House and Ice Cream Shoppe, with delivery and personalized gift baskets also available.
Emma Jean's Bakery & Cafe, Candy House & Ice Cream Shoppe
115 Huttleston Ave
Fairhaven, MA -
Tel: 774.206.1132
Fax:
Hours:
Not Available





---

---
Emma Jean's Cupcake Factory, Ice Cream Shoppe and Candy House is confection perfection. They offer homemade cupcakes, homemade ice cream and old-time candy favorites. Emma Jean's also makes gift baskets and provides delivery services. They have deep roots in Fairhaven and proudly support the March of Dimes foundation. The Emma Jean cupcake is an angel food cake with real whipped cream and a purple forget-me-not made daily. The proceeds of this cupcake are donated to the March of Dimes.