F. L. Tripp's Boat Yard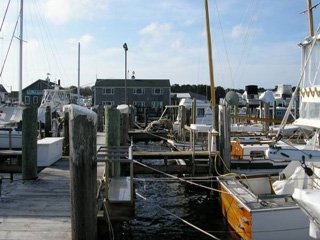 F. L. Tripp's Boat Yard
F. L. Tripp's Boat Yard is a full-service boatyard and marina, offering repairs, refits and manufacturers of their own line of boats.
F. L. Tripp's Boat Yard
211 Cherry & Webb Ln
Westport, MA 02791
Tel: 508.636.4058
Fax:
Hours:
Not Available


---

---
F.L. Tripp & Sons (Tripp's Boat Yard) is a full-service wet and dry storage marina with 178 slips and 218 moorings, located on the Westport River with complete access to the Atlantic Ocean. Tripp's offers mechanical services for inboard and outboard motors, boat carpentry, gelcoat and fiberglass specialists on staff. Additionally, they offer complete boat commissioning services for preparation, bottom painting, washing, waxing, rigging, hauling and launching. Tripp's offers services for their customers as well as transient vessels.