Federal Hill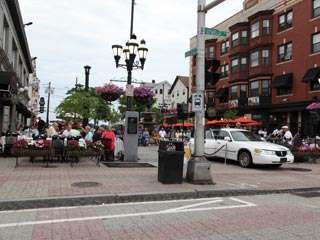 Federal Hill
Federal Hill is a Providence neighborhood well-known for its Italian American community, with an abundance of Italian restaurants and bakeries.
Federal Hill
Atwells Ave
Providence, RI 02903
Tel:
Fax:
no website
Hours:
Not Available

---

---
Federal Hill refers to a neighborhood in Providence and has a significant role in the history of the city due to its central location within Providence. This part of the city is best known for its Italian American community, Mafia ties and abundance of restaurants and bakeries. The gateway arch over Atwells Avenue near Downtown is one of the most recognizable landmarks in Providence. The La Pigna (or The Pine Cone) sculpture hanging from its center is a traditional Italian symbol of welcome, abundance, and quality, is often mistakenly referred to as the pineapple and has become the symbol of Federal Hill.