Gateway Tavern Grill and Bar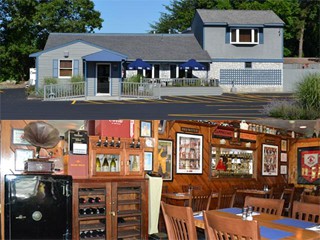 Gateway Tavern Grill and Bar
The Gateway Tavern is a restaurant and tavern serving seafood, salads, steaks, chicken and more. They offer live music.
Gateway Tavern Grill and Bar
371 Marion Rd.
Wareham, MA 02571
Tel: 508.291.6040
Fax:
Hours:
Not Available


---

---
A restaurant and tavern, The Gateway Tavern mostly serves garden fresh produce and seafood. At the restaurant's Deck, everyone can order pizza and pair their food orders with beers, wines, specialty cocktails and other beverages. They offer trivia Night every Thursday at 7pm and a live band every Friday night.