Glass Slipper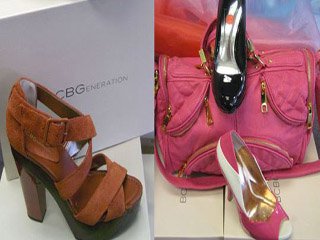 Glass Slipper
The Glass Slipper offers men's and women's footwear, women's dyable shoes, women's handbags, as well as clothing and fashion trends at Amara Boutique.
Glass Slipper
1721 Acushnet Avenue
New Bedford, MA 02746
Tel: 508.996.5477
Fax:
Hours:
Not Available

---

---
The Glass Slipper offers the latest in men's and women's footwear, women's clothing and handbags as well as women's dyeable shoes. They have over 15 years of experience in dyeing shoes that will compliment your perfect dress for any occasion. Amara Boutique, he women's clothing store within the Glass Slipper, is filled with the latest fashion trends from Los Angeles. The Glass Slipper and Amara Boutique are the perfect one stop shopping for any special occasion or just a night out on the town.