Goulart Petroleum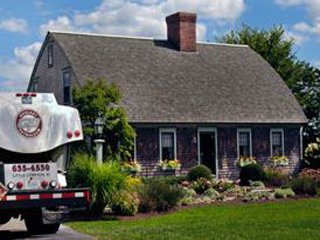 Goulart Petroleum
Goulart Petroleum provides home heating oil sales and service, on and off-road fuels, marine diesel and gasoline for the maritime industry, with 24/7 factory-trained service.
Goulart Petroleum
106 Willow Ave
Little Compton, RI
Tel: 401.635.4530
Fax:
Hours:
Not Available


---

---
Since 1993, Goulart Petroleum has been serving the Little Compton, Tiverton, Aquidneck Island and Westport areas with fuel. Goulart provides home heating oil and service, installation, inspection and repair of all types of systems done by their trained and licensed (both RI and MA) team. Additionally Goulart provides clients with all their on and off road fuel needs including fleet fueling and generator refueling. They also deliver and service to the Marine industry.
Goulart offers in slip or dry dock refueling for fishing vessels, commercial vessels and private motor vessels. All of Goulart's services are accessible 24/7, available on an automatic delivery or will call basis and offer flexible payment arrangements.