Lickety Split's Ice Cream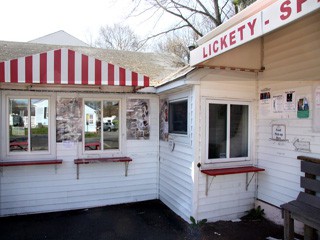 Lickety Split's Ice Cream
Lickety-Split's Ice Cream serves frozen treats and shack food like coney island hot dogs, clamcakes, burgers, french fries and more.
Lickety Split's Ice Cream
719 State Road
Westport, MA 02790
Tel: 508.676.2163
Fax:
Hours:
Not Available


---

---
Lickety- Splits Ice Cream boasts 25 soft serve ice cream flavors and traditional hard ice cream. Though they primarily serve ice cream desserts, they are now dishing out tasty snacks such as hotdogs, hamburgers, clams and even lobsters.