Lloyd Center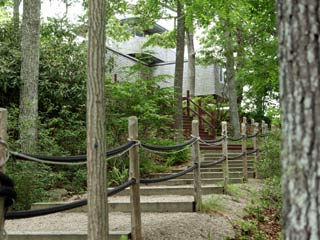 Lloyd Center
Seeks to instill a life-long respect and affection for nature in citizens of all ages through research and education.
Lloyd Center
430 Potomska Road
South Dartmouth, MA 02748
Tel: 508.990.0505
Fax:
Hours:
Not Available


---

---
The Lloyd Center for the Environment
is a regional organization that focuses on educating the public about coastal and watershed issues. The Lloyd center conducts research on coastal ecosystems and endangered species and participates in coastal, environmental and educational programming throughout New England, nationally and internationally. The Lloyd Center charges no fees to the buildings or grounds and invites the public to hike the trails, visit exhibits, become a member, volunteer or participate in their many educational, research or outreach programs. The Lloyd Centers' grounds are open 365 days a year from dawn until dusk, and free to the public.