Madeira Restaurant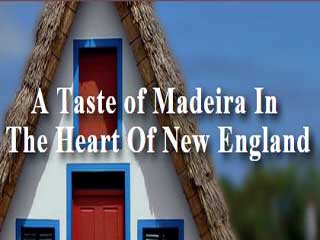 Madeira Restaurant
Established in 1987, the Madeira Restaurant has been serving traditional Portuguese cuisine including fried, dried codfish and other classic Portuguese dishes.
Madeira Restaurant
288 Warren Ave
E. Providence, RI 02914
Tel: 401.431.1322
Fax:
Hours:
Not Available


---

---
The Madeira Restaurant offers 2 dining rooms, a spacious bar area and outdoor seating on their spectacular patio. All dishes are cooked to order using fresh, high quality ingredients from local farms and fisheries. The Madeira Restaurant also boasts a banquet facility for any size gathering from a small, intimate family get-together to a large, more elaborate reception.