New Bedford Whaling Museum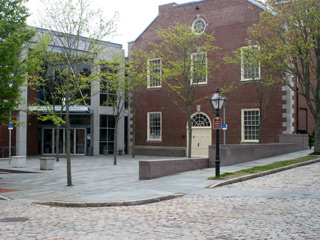 New Bedford Whaling Museum
The New Bedford Whaling Museum tells the story of the international whaling industry and the history of whaling through its collections and exhibitions.
New Bedford Whaling Museum
18 Johnny Cake Hill
New Bedford, MA 02740
Tel: 508.997.0046
Fax:
Hours:
9am - 5pm daily
---

---
The New Bedford Whaling Museum offers collections and exhibitions which tell the story of the whaling industry, which was at its peak it the 19th century. The museum collection contains countless artifacts, including the largest collections in the world of scrimshaw and whaling logbooks. In addition, the New Bedford Whaling Museum houses a large fine art collection and the largest ship model in the world (a downsized replica of the whale ship Lagoda).