Nick's Homemade Pizza House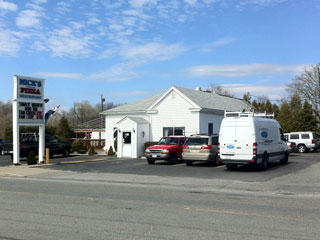 Nick's Homemade Pizza House
Nick's Homemade Pizza House continues serving homemade dishes since 1976. They serve tasty Pizzas, Greek and Mediterranean cuisine and traditional American recipes.
Nick's Homemade Pizza House
26 County Street
Mattapoisett, MA
Tel: 508.758.2277
Fax:
Hours:
Not Available

---

---
Since 1976, Nick's Homemade Pizza House has been serving delicious homemade dishes. Their tasty Pizza recipes and pasta dishes established their name as a one of the best Italian restaurants in the area. In additional to specialty Italian dishes and signature pizza, Nick's menu now includes on Greek and Mediterranean cuisine, sandwiches and salads. They also provide catering and delivery service.