Red Fin Crudo and Kitchen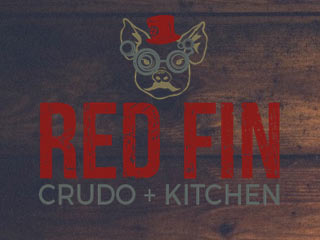 Red Fin Crudo and Kitchen
Red Fin Crudo + Kitchen is a Downcity restaurant with a award-winning husband and wife chefs.
Red Fin Crudo and Kitchen
71 Washington St
Providence, RI 02903
Tel: 401.454.1335
Fax:
Hours:
Brunch- Sunday, 11am-4; Lunch- Thursday-Saturday,11am-2:30pm; Dinner- Tuesday & Wednesday, 4pm-10pm; Thursday- Saturday 4pm-11pm; Archie time- Tuesday & Wednesday 4pm-6pm
---

---
Red Fin Crudo + Kitchen is owned and operated by a husband and wife team of award winning and notable international chefs. The restaurant features 'Archie Time' - special hours for special offerings including discounted oysters and off-the-menu tapas specials.
The Spanish and Italian heritage of the team is reflected in the menu offerings of fresh regional dishes using locally sourced ingredients. Private events welcomed- dine in or take out.