Remodelers Outlet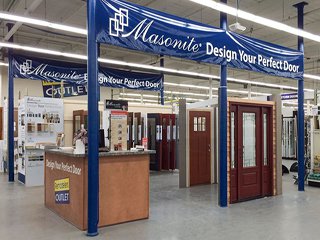 Remodelers Outlet
Remodelers Outlet offers thousands of high quality home improvement products such as interior cabinets for kitchens and baths, doors and windows.
Remodelers Outlet
657 Quarry St
Fall River, MA 02723
Tel: 508.646.1252
Fax:
Hours:
Not Available




---

---
Remodeler's Outlet is a family owned home improvement retail store. They offer quality products including kitchen and bath cabinetry, windows, interior, exterior and entrance units, storm and patio doors, molding, decking, PVC railing, stair parts, hardware, flooring and more. Remodeler's Outlet offers a custom shop to help customers take home what they need and avoid the wait time of most custom orders.