Rose Alley Ale House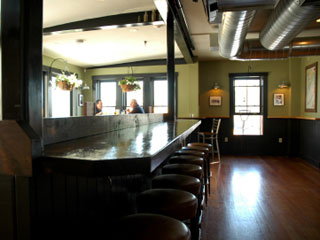 Rose Alley Ale House
Rose Alley Ale House offers Downtown New Bedford the chance to taste 40 brews of beer , burgers, wings and tenders with their famous 26 flavors of dry rubs and unique savory sauces,
Rose Alley Ale House
94 Front Street
New Bedford, MA
Tel: 508.858.5123
Fax:
Hours:
Not Available

---

---
The Rose Alley Ale House lies in the heart of Downtown New Bedford. They provide one of the best places to taste over 40 selections of beer from the popular brews to the rare. They import these beverages from everywhere in the world making their Ale house truly one of a kind. They are also serving tasty burgers and wings all with mouth-watering sauces. Open daily, the Rose Alley Ale House also features live music, various performances and HD televisions.