Sakonnet Vineyard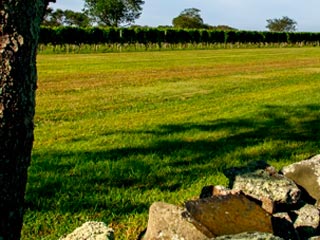 Sakonnet Vineyard
Carolyn's Sakonnet Vineyard was founded in 1975 and currently has 50 planted acres of wines-to-be.
Sakonnet Vineyard
162 W Main Rd.
Little Compton, RI 02837
Tel: 401.635.8486
Fax:
Hours:
Not Available



---

---
In 1975, Sakonnet Vineyard was founded with the well-researched understanding that the climate and soil conditions in SouthCoast is very similar to some of the great wine regions of the world.The vineyard consists of 50 planted acres with what will become the Chardonnay, Gewurztraminer, Pinot Noir, Cabernet Franc and the Vidal Blanc of Sakonnet Vineyard. The Vineyard produces over 30,000 cases of wine annually and many of them earn awards at domestic and international competitions.