Sippican Cafe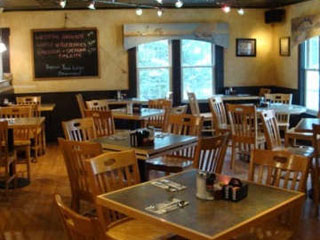 Sippican Cafe
A small neighborhood eatery that uses only fresh ingredients, Sippican Cafe also offers gluten-free menu options.
Sippican Cafe
167 Spring St
Marion, MA 02738
Tel: 508.748.0176
Fax:
Hours:
Tue-Sun Lunch and Dinner
---

---
For the last several years, Sippican Cafe has been serving the Marion and surrounding communities with a truly enjoyable dining experience. They use fresh, local ingredients in every dish and offer gluten-free menu items. The Sippican Cafe is wheelchair accessible, family friendly has a full bar with TV and free Wi-Fi. Dine in or take out. They also offer banquet facilities for 20-50 people.