The Sea Witch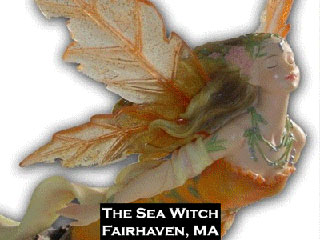 The Sea Witch
The Sea Witch is located in the center of Fairhaven, in the John Thompson house, circa 1830. The Sea Witch offers unique gift items from the Victorian to New Age.
The Sea Witch
36 Main St
Fairhaven, MA 02719
Tel: 508.996.3126
Fax:
Hours:
Wed-Sat 10am-5pm; Sun 11am-4pm

---

---
The Sea Witch is an eclectic gift shop nestled in Fairhaven's historic village. They offer gift and home decor items such as garden accents, glass ornaments, lighting fixtures and chandeliers, wall art, every mermaid and unique jewelry collections.
The Sea Witch offers lay-a-way, gift certificates and private shopping parties.