Tiverton Four Corners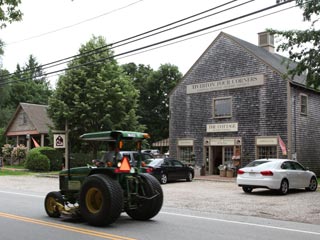 Tiverton Four Corners
Located in the center of Tiverton, Four Corners is a unique historical village offering often-one-of-a-kind art galleries, farms and shops.
Tiverton Four Corners
Main Road
Tiverton, RI 02878
Tel:
Fax:
Hours:
Not Available

---

---
Tiverton Four Corners is a central part of Tiverton, offering all of the charm of a quaint New England village. It is a unique place where sightseers can visit art galleries and farms, shop at distinctive specialty stores that carry exceptional and often one of a kind items, eat homemade ice cream and gourmet sandwiches and browse in a few antique shops along the way.