New Bedford, MA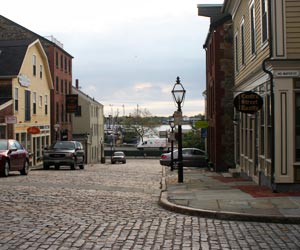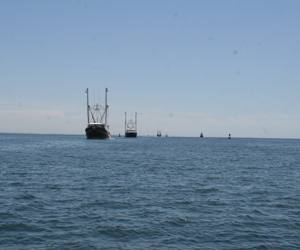 Nicknamed
The Whaling City
, the seaport of New Bedford, Mass. was one of the most important whaling ports in the world, and today remains the highest-grossing fishing port in the United States, with a lively working waterfront. New Bedford, together with Fall River and Taunton, make up the three largest cities in the SouthCoast region. The area - along with Providence, RI - is home to the largest Portuguese-American community in the United States. New Bedford boasts a rich history. The cobblestone streets in the downtown area are lined with museums, galleries, and a number of restaurants (especially Portuguese and seafood restaurants). Recently ranked seventh for
Most Artistic City in America
, the city offers a unique and thriving cultural experience.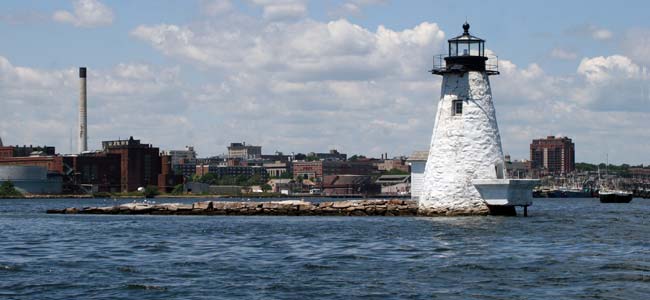 Zips: 02740 02741 02742 02744 02745 02746
New Bedford Attractions

The museum tells the story of the international whaling industry and the history of whaling through its collections and exhibitions.
Go

Ten-acre zoo located in the center of Buttonwood Park in New Bedford. The zoo houses over 200 animal species from around the world.
Go

Family-friendly destination featuring interactive exhibits of local waters. Come enjoy exploring the ocean, sea creatures and the environment.
Go

The Z opened in 1920 and continues to operate as a performing arts center. Recognized as a major cultural force in the region and serves the public nearly 40 world class performances each year.
Go

New Bedford chapel built in 1832 constructed specifically for the many whalers and sailors who called New Bedford their home port. Immortalized in Melville's epic whaling tale,
Moby Dick
.
Go

Roman Catholic Church home to a large 4 manual pipe organ built in 1912. It was installed in an unusual second balcony located 70 feet above the floor.
Go

New Bedford Working Waterfront
America's largest commercial fishing port is still thriving.
Eat, Shop, Stay New Bedford
New Bedford, Massachusetts
SouthCoast New Bedford, MA Listings
| Business | Address | City | Phone |
| --- | --- | --- | --- |
| A & A Ltd. | 174 Union St | New Bedford, MA | 508.999.1383 |
| A. G. Quintal Investment Co Inc | 2177 Acushnet Avenue | New Bedford, MA | 508.995.2611 |
| Aarohi Dental | 181 County Street | New Bedford, MA | 508.997.5577 |
| ABC Disposal | 1245 Shawmut Avenue | New Bedford, MA | 508.995.0544 |
| ACCESS, Inc. | P. O. Box 50837 | New Bedford, MA | 508.997.3244 |
| AdvanTech | 272 Herman Melville Blvd | New Bedford, MA | 508.676.7800 |
| Aerovox Corp | 167 John Vertente Boulevard | New Bedford, MA | 508.910.3203 |
| AFC | 272 Duchaine Boulevard | New Bedford, MA | 508.998.1131 |
| AHA! Night | 33 William St | New Bedford, MA | 508.264.8859 |
| AHEAD | 270 Barnet Blvd | New Bedford, MA | 508.985.9898 |
| Airport Grille | 1596 Shawmut Ave | New Bedford, MA | 508.994.1600 |
| AJ Scalloping, Inc. | 113 MacArthur Drive | New Bedford, MA | 508.996.0525 |
| Alferes Realty, Inc. | 414 Tarkiln Hill Rd | New Bedford, MA | 508.998.6900 |
| All Clean Chimney Sweep | | New Bedford, MA | 508.889.5565 |
| All Security Co. Inc. | 771 Kempton Street | New Bedford, MA | 508.993.4271 |
| Alohacanoe/Nativecanoe | 61 Orchard St. | New Bedford, MA | 808.276.7262 |
| Alphagraphics | 827 Rockdale Ave. | New Bedford, MA | 508.991.2121 |
| American Engineered Fabrics, Inc. | 1 Coffin Avenue | New Bedford, MA | 508.993.9622 |
| AMG Family Dentistry | 44 Brigham Street | New Bedford, MA | 508.992.1110 |
| Antonio's Restaurant | 267 Coggeshall Street | New Bedford, MA | 508.991.6753 |
| Apex Companies, LLC | 1213 Purchase St., Suite 206 | New Bedford, MA | 508.441.0999 |
| Archie's Cycle | 489 Ashley Blvd | New Bedford, MA | 508.995.9751 |
| ARCO Inc., d.b.a. Northern Electric | 48 Wamsutta Street | New Bedford, MA | 508.993.1100 |
| Arnie's Fisheries, Inc. | 113 MacArthur Drive | New Bedford, MA | 508.996.0525 |
| Arthur Moniz Gallery | 22 William St. | New Bedford, MA | 508.992.7864 |
| Artificial Marketplace | 104 William St | New Bedford, MA | 508.730.7661 |
| Artworks | 384 Acushnet Ave | New Bedford, MA | 508.984.1588 |
| Ashley Ford Sales, Inc. | 395 Mt. Pleasant Street | New Bedford, MA | 508.996.5611 |
| Assoc. for the Relief of Aged Women of N.B. | 432 County Street | New Bedford, MA | 508.717.0400 |
| Associated Career Network | 254 Rockdale Avenue | New Bedford, MA | 508.990.1118 |
| At Home Mortgage Inc. | 1702 Acushnet Avenue | New Bedford, MA | 508.985.9677 |
| Atlantic Red Crab Company | 132 Herman Melville Blvd. | New Bedford, MA | 508.990.3200 |
| Attorney Kathleen Horan McLean | 17 Orchard Street | New Bedford, MA | 508.991.2216 |
| Attorney Peter Paul | 700 Pleasant Street | New Bedford, MA | 508.992.1578 |
| Atty David G. Prentiss | 700 Pleasant Street, 5th Floor | New Bedford, MA | 508.996.9229 |
| Aubertine-Lopes Funeral Home, Inc. | 129 Allen Street | New Bedford, MA | 508.992.2957 |
| Avis Rent A Car - Scotty's Auto Sales Inc. | 1569 Airport Road | New Bedford, MA | 508.999.9602 |
| Awesome Fit, LLC | 651 Orchard Street, Suite 206 | New Bedford, MA | 508.991.8400 |
| Babbitt Steam Specialty Co. | P.O. Box 51208 | New Bedford, MA | 508.995.9534 |
| Barrows Tea Company | 142 Arnold Street | New Bedford, MA | 508.990.2745 |
| Barry's Fine Wine & Spirits, Inc. | 573 Mill Street | New Bedford, MA | 508.999.6249 |
| Bay State Window & Door | 364 Ashley Blvd | New Bedford, MA | 508.992.8847 |
| Bayline Boatyard and Transport | 109 Gifford St | New Bedford, MA | 508.994.2944 |
| be jeweled | 27 Center St | New Bedford, MA | 508.990.1300 |
| Beaumont Sign Co., Beaumont Solar Co. | 200 North Street | New Bedford, MA | 508.990.1701 |
| Beaumont Solar | 200 North Street | New Bedford, MA | 508.990.1701 |
| Beautiful Homes of New Bedford, Inc. | 177-179 Hemlock Street | New Bedford, MA | 508.999.1038 |
| Bedford Merchant | 28 William St | New Bedford, MA | 508.997.9194 |
| Bel Art Aesthetics | 177 Nash Road | New Bedford, MA | 508.991.9526 |
| Bergies Seafood, Inc. | 8 Hassey Street | New Bedford, MA | 508.999.4447 |
| Better Community Living, Inc. | 384 County Street | New Bedford, MA | 508.999.4300 |
| BIGGS-PARTNERS & YOU COMMUNICATIONS | P.O. Box 6549 | New Bedford, MA | 508.951.8284 |
| Billy Boy Candies | 732 Mount Pleasant Street, | New Bedford, MA | 508.995.4556 |
| Biltmore Package Shop, Inc | 650 Pleasant Street | New Bedford, MA | 508.992.2535 |
| BJ's Temp Service | 222 Herman Melville Boulevard | New Bedford, MA | 508.999.2610 |
| Black Whale | 86 Macarthur Dr, Pier 3 | New Bedford, MA | 508.997.8844 |
| Blue Fleet Welding Inc. | 102 Wamsutta Street | New Bedford, MA | 508.997.5513 |
| Blue Hill Promotional Products | 686 Belleville Ave | New Bedford, MA | 508.992.9500 |
| Bluebird Cab | 1551 Purchase St | New Bedford, MA | 508.999.1124 |
| Bob's Sea & Ski | 211 Popes Island | New Bedford, MA | 508.992.2662 |
| Bob's Sunoco | 1069 Kempton St | New Bedford, MA | 508.993.8551 |
| Boutique Fitness | 504 Pleasant St. | New Bedford, MA | 774.202.4688 |
| Brandon Woods of New Bedford | 397 County Street | New Bedford, MA | 508.997.9396 |
| Brewer Banner Designs | 77 Forest St | New Bedford, MA | 508.996.6006 |
| Brian M. Glover, P. C. | 227 Union Street, Suite 401 | New Bedford, MA | 508.990.4555 |
| Bristol County Attorney C. Samuel Sutter | 888 Purchase Street | New Bedford, MA | 508.997.0711 |
| Bristol County Bar Advocates, Inc. | 448 County Street | New Bedford, MA | 508.999.1322 |
| Bristol County Blueprint Co. | 98 Spring Street | New Bedford, MA | 508.993.4770 |
| Bristol District Attorney C. Samuel Sutter | 888 Purchase Street | New Bedford, MA | 508.997.0711 |
| Brittany Dyeing & Printing Corp | 1357 East Rodney French Boulevard | New Bedford, MA | 508.999.3281 |
| Brodeur Machine Co. | 62 Wood Street | New Bedford, MA | 508.995.2662 |
| Brooks Pharmacy | 565 Mill Street | New Bedford, MA | 508.996.5781 |
| Bruce Bendiksen, Attorney | 888 Purchase St Ste 308 | New Bedford, MA | 508.994.4396 |
| Bucacci and Simonian, P.C. | | New Bedford, MA | 508.993.6700 |
| Burke & Lamb, P.C. | 300 Union Street | New Bedford, MA | 508.984.4800 |
| Busy Beaver Handyman Services | | New Bedford, MA | 508.997.6678 |
| Butcher Shop | 123 Dartmouth Street | New Bedford, MA | 508.994.4942 |
| Butler Flats Lighthouse | East Rodney French Blvd | New Bedford, MA | |
| Buttonwood Park Zoo | 425 Hawthorn Street | New Bedford, MA | 508.991.4556 |
| Buzzards Bay Coalition | 114 Front Street | New Bedford, MA | 508.999.6363 |
| Buzzards Bay Hospitality, LLC | 1006 Marion Street | New Bedford, MA | 978.884.0708 |
| C & M Floor Covering | 474 Orchard St | New Bedford, MA | 508.999.6018 |
| C. E. Beckman Company | P.O. Box 971 | New Bedford, MA | 508.994.9674 |
| Cabral-Baylies Square Funeral Home | 512 North Front Street | New Bedford, MA | 508.996.2200 |
| Café Portugal | 1280 Acushnet Ave | New Bedford, MA | 508.992.5281 |
| Cafe Europa | 1256 Acushnet Ave | New Bedford, MA | 508.994.1087 |
| Cafe Mimo | 1526 Acushnet Ave | New Bedford, MA | 508.997.8779 |
| Cafe Restaurante Algarve | 128 County St | New Bedford, MA | 508.858.5043 |
| Cafe Roma | 3371 Acushnet Ave | New Bedford, MA | 508.998.5281 |
| Calico | 173 Union Street | New Bedford, MA | |
| Candleworks Restaurant | 72 North Water St | New Bedford, MA | 508.997.1294 |
| Cape Air/Nantucket Airlines | New Bedford Regional Airport | New Bedford, MA | 508.862.9700 |
| Captain Franks | 360 Hathaway Road | New Bedford, MA | 508.992.3000 |
| Captain Haskell's Octagon House | 347 Union Street | New Bedford, MA | 508.999.3933 |
| Carey, Richmond & Viking Ins. Agency, Inc. | 700 Pleasant Street, Suite 120 | New Bedford, MA | 508.998.9500 |
| Carters Clothing Store | 55 William St | New Bedford, MA | 508.993.8221 |
| Chadwick's Awards | 562-564 County Street | New Bedford, MA | 508.992.8132 |
| Chamberlain Mfg. Co. | 117 King St | New Bedford, MA | 508.996.5621 |
| Champions Fitness Center | 1707 Purchase St | New Bedford, MA | 508.992.0400 |
| Charles A. Murray PC | 128 Union St., Suite 503 | New Bedford, MA | 508.984.8500 |
| Charlie's Pizza | 2301 Purchase Street | New Bedford, MA | 508.997.5656 |
| Chas. S. Ashley & Sons, Inc. | P.O. Box 963 | New Bedford, MA | 508.997.9411 |
| Child & Family Services | 3057 Acushnet Ave. | New Bedford, MA | 508.742.1040 |
| Chimney Guy | 1098 Phillips Road | New Bedford, MA | 508.985.9058 |
| Chocolate Works | 1849 Acushnet Ave | New Bedford, MA | 508.998.2672 |
| Christian Science Reading Room | P.O. Box 8482 | New Bedford, MA | 508.992.5902 |
| City of New Bedford Office of Tourism & Marketing | 52 Fisherman's Wharf - Old City Pier #3 | New Bedford, MA | 508.979.1745 |
| CityPsych Wellness, Inc | 2777 Acushnet Ave | New Bedford, MA | 508.995.7500 |
| Claire T. Lewis Real Estate | 4587 Acushnet Ave | New Bedford, MA | 508.998.2833 |
| Claremont Management | 42 West Hill Road | New Bedford, MA | 508.996.8504 |
| Clean Uniforms and More | 355 Church Street | New Bedford, MA | 508.996.3333 |
| Clean Uniforms and More! | P.O. Box 63100 | New Bedford, MA | 508.996.3333 |
| Clean Water Pools & Spas | 2248 Acushnet Ave | New Bedford, MA | 508.998.1198 |
| Coastline Elderly Services, Inc. | 1646 Purchase Street | New Bedford, MA | 508.999.6400 |
| Cody & Tobin | 516 Belleville Ave | New Bedford, MA | 508.999.6711 |
| Comcast Cable Communications | 630 Mount Pleasant Street | New Bedford, MA | 800.266.2278 |
| Commercial Drywall & Construction | 135 John Vertente Boulevard | New Bedford, MA | 508.717.0340 |
| Common Sense Environmental, Inc - WBE/DBE | 38 Elm Street | New Bedford, MA | 508.858.5606 |
| Community Boating Center | 1641 Padanaram Avenue | New Bedford, MA | 508.992.1900 |
| Community Foundation of SE MA | 63 Union Street | New Bedford, MA | 508.996.8253 |
| Cooper Insurance Agency, Inc. | 272 Union Street | New Bedford, MA | 508.997.4541 |
| Cork Wine & Tapas Bar | 90 Front St. | New Bedford, MA | 508.994.9463 |
| Cornell Dubilier Electronics, Inc. | 1605 E. Rodney French Blvd. | New Bedford, MA | 508.996.8561 |
| Cotali Mar Restaurante | 1178 Acushnet Avenue | New Bedford, MA | 508.990.0066 |
| Craft Corrugated Box, Inc. | 4674 Acushnet Avenue | New Bedford, MA | 508.998.2115 |
| Crowell's Fine Art Gallery | 382 Acushnet Ave. | New Bedford, MA | 508.992.5231 |
| Crush Fine Wines | 801 Purchase Street | New Bedford, MA | 774.206.1855 |
| Crystal Ice Co., Inc. | 178 Front Street | New Bedford, MA | 888.423.3426 |
| Culture Park | 69 Walden Street | New Bedford, MA | 508.996.0122 |
| Cupid's Bed n Bubbles | 648 Brock Ave | New Bedford, MA | 508.991.2916 |
| Custom Closet Geeks | 685 Orchard St | New Bedford, MA | 508.858.5282 |
| D'Oliveira & Associates | 930 Kempton Street | New Bedford, MA | 508.984.8400 |
| Daffodil's | 522 Pleasant Street | New Bedford, MA | 508.992.1600 |
| Dairy Maid | 1517 Cove Road | New Bedford, MA | 508.991.6726 |
| Daly Kenney Group LLC dba Dunkin' Donuts | P. O. Box 51147 | New Bedford, MA | 508.995.0513 |
| Daniel's Transportation | 772 County Street | New Bedford, MA | 774.628.9827 |
| Darn It, Inc. | 686 Belleville Avenue | New Bedford, MA | 508.999.4584 |
| Dartmouth Tire | 400 Dartmouth Street | New Bedford, MA | 508.997.7047 |
| Davenport House Bed & Breakfast | 124 Cottage Street | New Bedford, MA | 508.999.1177 |
| Davico Inc. | 95 Brook Street | New Bedford, MA | 508.998.1150 |
| Davy's Locker | 1480 East Rodney French Blvd | New Bedford, MA | 508.992.7359 |
| Debross, Hathaway, Marvel Oil Company | 465 North Front Street | New Bedford, MA | 508.999.1226 |
| Destination Soups | 149 Union Street | New Bedford, MA | 508.991.7687 |
| Diana Henry Realty | 78 Orchard Street | New Bedford, MA | 508.997.6250 |
| Discount Drugs of Canada | 1549 Acushnet Avenue | New Bedford, MA | 508.992.1103 |
| Dockside Repairs | 14 Hervey Tichon Ave | New Bedford, MA | 508.993.6730 |
| Don Adams Oil Co., Inc | 400 Myrtle Street | New Bedford, MA | 508.994.5236 |
| Donaghy-Hathaway Funeral Home | 465 County Street | New Bedford, MA | 508.992.5486 |
| Down to Earth Natural Foods | 751 Kempton Street | New Bedford, MA | 508.996.1995 |
| Downey & Downey, P.C. | 700 Pleasant Street | New Bedford, MA | 508.993.9936 |
| Downtown New Bedford, Inc. | 105 William Street, 2nd floor | New Bedford, MA | 508.990.2777 |
| Duff Gallery | 36 North Water Street | New Bedford, MA | 508.993.3200 |
| Dun-Rite Heating | P O Box 41271 | New Bedford, MA | 508.999.5464 |
| Dupenstein Design | Joyce Street | New Bedford, MA | 617.870.3873 |
| Dussault & Gomes PC | 270 Union Street | New Bedford, MA | 508.993.4600 |
| E.J. Pontiff Real Estate | 13 Hamilton Street | New Bedford, MA | 508.961.1671 |
| East Beach | East Rodney French Blvd. | New Bedford, MA | |
| East Coast Staffing Solutions/Rose Realty Group | 651 Orchard Street, Suite 305 | New Bedford, MA | |
| Easter Seals MA | 256 Union Street | New Bedford, MA | 800.244.2756 |
| Eastern Bank | 388 County Street | New Bedford, MA | 508.996.0455 |
| Eastern Fisheries | 14 Hervey Tichon Avenue | New Bedford, MA | 508.993.5300 |
| Ed Sylvia, C.P.A., C.F.P. | 67 Allen Street | New Bedford, MA | 508.996.1754 |
| Edge The | 1480 East Rodney French Boulevard | New Bedford, MA | 774.202.6590 |
| Edie & Marie Boat Settlements | 113 MacArthur Drive | New Bedford, MA | 508.996.0525 |
| Edson Corporation | 146 Duchaine Boulveard | New Bedford, MA | 508.995.9711 |
| Electric Lift Services, Inc. | 74 Cottonwood Road | New Bedford, MA | 508.717.9202 |
| Elite Contracting Inc. | 7 Reynolds Street | New Bedford, MA | 508.646.1467 |
| Enos Home Oxygen & Medical Supply, Inc. | 35 Welby Rd. | New Bedford, MA | 508.992.2146 |
| Enterprise Rent A Car | 430 Ashley Boulevard | New Bedford, MA | 508.998.7200 |
| Epec Engineered Technologies | 174 Duchaine Boulevard | New Bedford, MA | 508.995.5171 |
| Erika Realty Trust | 92 Kilburn St. | New Bedford, MA | 508.997.8821 |
| Evelina's House of Beauty | 105 1/2 Nash Road | New Bedford, MA | 508.993.4852 |
| Evo Systems, LLC | 2396 Acushnet Avenue | New Bedford, MA | 877.386.0911 |
| Fairfield Inn & Suites by Marriott | 185 MacArthur Dr | New Bedford, MA | 774.634.2000 |
| Family Furniture & Carpet | 127 W Rodney French Blvd | New Bedford, MA | 508.999.4414 |
| Fathoms Bar & Grille | 255 Pope's Island | New Bedford, MA | 508.993.3400 |
| Feast of the Blessed Sacrament | 50 Madeira Ave | New Bedford, MA | 508.992.6911 |
| Fernandes Masonry, Inc | 1031 Phillips Road | New Bedford, MA | 508.998.2121 |
| Fiber Optic Center, Inc. | 23 Centre Street | New Bedford, MA | 508.992.6464 |
| Finicky Pet Food, Inc | 68 Blackmer St | New Bedford, MA | 508.991.8448 |
| First Citizens Federal Credit Union | 271 Union Street | New Bedford, MA | 508.979.4745 |
| Fisher College | 777 Church St. | New Bedford, MA | 508.998.6679 |
| Five Star Surgical, Inc | 163 Barnet Boulevard | New Bedford, MA | 508.998.1404 |
| Five Star Surgical, Inc. | 163 Barnet Boulevard | New Bedford, MA | 508.998.1404 |
| Folco Jewelers | 1697 Acushnet Ave | New Bedford, MA | 508.993.6430 |
| Fort Taber-Fort Rodman Historical Association | 1000C Rodney French BLVD. | New Bedford, MA | 508.994.3938 |
| Foundation Management Associates LLC | 1213 Purchase Street | New Bedford, MA | 781.248.5759 |
| Frade's Disposal Inc. | 781 Church Street | New Bedford, MA | 508.995.9121 |
| Frade's Disposal, Inc. | 781 Church Street | New Bedford, MA | 508.995.9121 |
| Fran's Travel | 486 Orchard Street | New Bedford, MA | 508.997.4000 |
| Frank Corp. Environmental Remediation | 615 Tarklin Hill Road | New Bedford, MA | 508.995.9997 |
| Frank Corp.-Environmental Services | 615 Tarkiln Hill Road | New Bedford, MA | 508.995.9997 |
| Fred Borges Electric, Inc. | 1800 Acushnet Avenue | New Bedford, MA | 508.998.7555 |
| Freestones | 41 William St | New Bedford, MA | 508.993.7477 |
| Freitas Package Store | 1295 Cove Road | New Bedford, MA | 508.997.9602 |
| Friendly Fruit, Inc./Sid Wainer & Son | 2301 Purchase Street | New Bedford, MA | 508.999.6408 |
| Friends of Buttonwood Park | P.O. Box 2011 | New Bedford, MA | 508.636.8197 |
| Frontier Fishing Corp. | 113 Macarthur Drive | New Bedford, MA | 508.996.0525 |
| G.N.B. Physical Therapy and Sports Rehab, Inc | 2834 Acushnet Avenue | New Bedford, MA | 508.998.8517 |
| Gallery 244 | 715 Purchase Street | New Bedford, MA | 508.999.8904 |
| Gallery X | 169 William St | New Bedford, MA | 508.992.2675 |
| Garlington Florist, Inc. | 359 Rockdale Avenue | New Bedford, MA | 508.997.2911 |
| Garment Express Inc. | 117 King Street | New Bedford, MA | 508.984.7250 |
| GiftsToGive | 21 Cove Street | New Bedford, MA | 617.777.5566 |
| Gina's | 423 River Street | New Bedford, MA | 508.992.6511 |
| Glaser Glass | 1265 Purchase Street | New Bedford, MA | 508.999.6497 |
| Glaser Glass | 1265 Purchase St | New Bedford, MA | 508.999.6497 |
| Glass Slipper | 1721 Acushnet Avenue | New Bedford, MA | 508.996.5477 |
| Glassman Automotive | 947 Church Street | New Bedford, MA | 508.998.1676 |
| Global Learning Charter Public School | 190 Ashley Boulevard | New Bedford, MA | 508.991.4105 |
| GNB Workforce Investment Board, Inc | 227 Union Street, Suite 206 | New Bedford, MA | 508.979.1504 |
| GNB Workforce Investment Board, Inc. | 227 Union Street, Suite 206 | New Bedford, MA | 508.979.1504 |
| Gold Star Realty Co. | 176 Brooklawn Court | New Bedford, MA | 508.998.1888 |
| Gold's Gym | 53 Church Street | New Bedford, MA | 508.993.7900 |
| Greater New Bedford Assoc. of Realtors | 651 Orchard Street, Suite 101 | New Bedford, MA | 508.993.0406 |
| Greater New Bedford Industrial Foundation | 227 Union Street, Room 607 | New Bedford, MA | 508.992.2678 |
| Greater New Bedford Regional Voc-Tech | 1121 Ashley Boulevard | New Bedford, MA | 508.998.3321 |
| Grind Coffee Shop, The | 831 Mount Pleasant Street | New Bedford, MA | 508.985.4994 |
| Grtr NB Association of Realtors | 651 Orchard St. Suite 101 | New Bedford, MA | 508.993.0406 |
| Grtr. New Bedford Community Health Center | 874 Purchase Street | New Bedford, MA | 508.992.6553 |
| Guido's Plate Glass Service, Inc. | 686 Cottage Street | New Bedford, MA | 508.997.7388 |
| Guy Cotten | 782 South Water St | New Bedford, MA | 800.444.6050 |
| H & W Construction, Inc. | 337 Rivet Street | New Bedford, MA | 774.202.2721 |
| H. Rogers Co. Inc. | 111 County Street | New Bedford, MA | 508.992.2844 |
| Hallmark Nursing & Rehabilitation - Hallmark | 1123 Rockdale Avenue | New Bedford, MA | 508.997.7448 |
| Halloran, Lukoff & Smith, P.C. | 432 County Street | New Bedford, MA | 508.999.1332 |
| Handy Andy's Quality Vacuum Cleaners | 1693 Acushnet Avenue | New Bedford, MA | 508.997.8011 |
| Harbor Development Commission | 52 Fishermans Wharf #1 | New Bedford, MA | 508.961.3000 |
| Hathaway Manor ECF | 863 Hathaway Road | New Bedford, MA | 508.996.6763 |
| Hawes Electric Company | 329 Bedford Street | New Bedford, MA | 508.999.5285 |
| Hawthorn Florist & Gift Shop | 87 Dartmouth Street | New Bedford, MA | 508.996.4118 |
| Hazelwood Park | | New Bedford, MA | |
| HCC Aegis | 50 Welby Road | New Bedford, MA | 508.998.3141 |
| Henri's Wheel Alignment, Inc. | 91 Wood Street | New Bedford, MA | 508.995.8018 |
| Hetland Skating Rink | 310 Hathaway Blvd | New Bedford, MA | 508.999.9051 |
| Hiller Printing | 686 Belleville Avenue | New Bedford, MA | 508.992.1702 |
| Hodgson Pratt Pratt & Saunders, PC | 43 Tower Drive Unit 1 | New Bedford, MA | 508.990.2600 |
| Hodgson, Pratt & Assoc. | 72 North Water Street | New Bedford, MA | 5.089.902.600  |
| Homeward Bound Pet Care | 1508 Sassaquin Ave | New Bedford, MA | 508.998.7557 |
| Horacio's Welding & Sheet Metal, Inc. | 64 John Vertente Blvd. | New Bedford, MA | 508.985.9940 |
| Hot Wheels Recreation Center | 424 Nash Road | New Bedford, MA | 508.999.3330 |
| Howland Place Realty Trust | 651 Orchard Street | New Bedford, MA | 508.993.1942 |
| Hygrade Ocean Products, Inc | P. O. Box 6918 | New Bedford, MA | 508.993.5700 |
| Illana Joffrey Fine Art & High Craft | 98 William St. | New Bedford, MA | 508.961.0044 |
| Incognito Bar & Grill | 1606 Acushnet Ave | New Bedford, MA | 508.993.3933 |
| It's All About Me Boutique | 186 Nash Rd | New Bedford, MA | 508.971.7160 |
| J & J Driving School | 978 Nash Rd | New Bedford, MA | 508.992.0342 |
| J. Marshall Masonry | 14 Weaver Street | New Bedford, MA | 508.994.9269 |
| J.C. Realty | 1 Welby Road | New Bedford, MA | 508.998.6466 |
| Java Jungle 2 | 26 South Water Street | New Bedford, MA | |
| Jay C. Kivowitz Auctioneers | P.O. Box 41268 | New Bedford, MA | 508.997.0768 |
| Jed Cohen, CPA, P.C. | 651 Orchard Street Suite 106 | New Bedford, MA | 508.997.5556 |
| JMBA+Architects | 47 North Second Street, 4th Floor | New Bedford, MA | 508.999.6220 |
| Joe & Perky's Inc. | 2907 Acushnet Avenue | New Bedford, MA | 508.998.3553 |
| Joe's Auto Mall | 547 Belleville Ave | New Bedford, MA | 508.994.3381 |
| Jon A. Ruel, DMD MScD | 32 Hillman Street | New Bedford, MA | 508.996.6777 |
| Joseph Abboud Manufacturing Corp. | 689 Belleville Avenue | New Bedford, MA | 508.999.1301 |
| JS Web Solutions | 91 Hathaway Street | New Bedford, MA | 508.992.0234 |
| Julius Koch USA, Inc. | 387 Church Street | New Bedford, MA | 508.995.9565 |
| Junior Achievement of Southern MA | 106 Spring Street | New Bedford, MA | 508.997.6536 |
| Junior Achievement of Southern Massachusetts | 227 Union Street, suite 703 | New Bedford, MA | 508.997.6536 |
| KAM Realty | 34 Commercial Street | New Bedford, MA | 508.677.1600 |
| Kathryn Marie Scalloping Co., Inc. | 113 Macarthur Drive | New Bedford, MA | 508.996.0525 |
| Kennedy Joseph | P. O. Box 8180 | New Bedford, MA | 774.634.7145 |
| Kennedy-Donovan Center, Inc. | 19 Hawthorn Street | New Bedford, MA | 508.992.4756 |
| Kenneth R. Ferreira Engineering | 46 Foster Street | New Bedford, MA | 508.992.0020 |
| Kentucky Fried Chicken | 506 County Street | New Bedford, MA | 508.993.1789 |
| Kitchens & Baths | 54 Nauset Street | New Bedford, MA | 508.993.1748 |
| KM Interior Design & Home Staging | 800 Pleasant St Unit 1101 | New Bedford, MA | 774.473.9527 |
| Knuckle Heads | 85 MacArthur Dr | New Bedford, MA | 508.984.8149 |
| Kyler's Catch Seafood Market | 2 Washburn St | New Bedford, MA | 508.984.5150 |
| L & S Concrete Co. | 32 Lambeth Street | New Bedford, MA | 508.995.4654 |
| L. H. Boulanger & Son | 54 Belleville Road | New Bedford, MA | 508.993.1358 |
| LaBaron of New Bedford, Inc | 281 Union Street | New Bedford, MA | 508.993.1309 |
| Lang, Xifaras & Bullard | 115 Orchard St | New Bedford, MA | 508.992.1270 |
| Laplante & Associates, Inc | 115 Orchard Street (rear) | New Bedford, MA | 508.999.7499 |
| Law Office of Hurwitz & Hurwitz | 888 Purchase Street, Suite 321-325 | New Bedford, MA | 508.997.9439 |
| Law Office of Jillian G. Ellis | 179 William Street | New Bedford, MA | 508.989.4519 |
| Law office of Joseph L. Michaud | 324 Union Street | New Bedford, MA | 508.441.3170 |
| Law Office of Kalife & da Fonseca | 721 County Street | New Bedford, MA | 508.992.4200 |
| Law office of Michael J. Murray | 401 County Street | New Bedford, MA | 508.997.1735 |
| Law Office of Pamela F. Lafreniere | 13R Hamilton Street | New Bedford, MA | 508.979.5911 |
| Law Office of Shane A. Carlson | 179 WIlliam St. | New Bedford, MA | 508.994.7711 |
| Law Offices Eric Jaikes | 105 William Street Suite 23 | New Bedford, MA | 508.992.7400 |
| Law Offices of John P. Murray | 58 N. Water St | New Bedford, MA | 617.750.6162 |
| Law offices of Menard & Orlacchio | 261 Union Street, Suite 216 | New Bedford, MA | 508.997.1300 |
| Lawler Insurance Agency, Inc. | 4 Welby Road | New Bedford, MA | 508.995.8600 |
| Leatham & Associates, CPA's | 490 Pleasant Street | New Bedford, MA | 508.996.5282 |
| Leo Choquette, JD, MS/New York Life | 1399 Phillips Rd. | New Bedford, MA | 508.441.7508 |
| Leontire & Associates, P.C. | 32 William St. | New Bedford, MA | 508.992.2001 |
| Liberty Finishing, Inc. | 239 Central Ave. Suite A | New Bedford, MA | 508.536.6021 |
| Liberty Lobster Company | 35 C. Homers Wharf | New Bedford, MA | 508.997.4500 |
| LifeStream, Inc | 444 Myrtle Street | New Bedford, MA | 508.993.1991 |
| Lighthouse Masonry, Inc. | 150 John Vertente Blvd. | New Bedford, MA | 508.995.0192 |
| Lightworks Productions | P.O. Box 7563 | New Bedford, MA | 508.993.1085 |
| Lisbon Sausage Co., Inc | 433 So. Second Street | New Bedford, MA | 508.993.7645 |
| Litos Strategic Communication | 36 N. Water Street | New Bedford, MA | 508.996.8989 |
| Lofts at Wamsutta Place | 75 Wamsutta Street | New Bedford, MA | 508.984.5000 |
| Long Built Homes, Inc. | 158 Charles McCombs Blvd | New Bedford, MA | 508.995.8240 |
| Louis E. Anthony & Son | 9 Valentine Street | New Bedford, MA | 508.993.1065 |
| Luzo Auto Center | 19 County St | New Bedford, MA | 508.997.3941 |
| Luzo Fishing Gear | 126 MacArthur Drive | New Bedford, MA | 508.996.8042 |
| Luzo Maxi Mart | P. O. Box 50370 | New Bedford, MA | 508.993.9976 |
| Ma Raffas | 85 Rockland Ave | New Bedford, MA | 508.992.8467 |
| Mack Boring & Parts Co. | 59 Tarkiln Place | New Bedford, MA | 508.946.9200 |
| Madeira Cafe | 76 Church St | New Bedford, MA | 508.996.6200 |
| Manomet Place | 170 Riverside Ave | New Bedford, MA | 508.672.0866 |
| Marder Trawling, Inc. | 22 South Water Street | New Bedford, MA | 508.992.1722 |
| Marie K. Spring, Attorney | 264 Summer St | New Bedford, MA | 508.542.0933 |
| Maritime International, Inc. | 276 MacArthur Drive | New Bedford, MA | 508.996.8500 |
| Markey & Gauvin LLP | 555 Pleasant Street Suite 5A | New Bedford, MA | 508.717.0284 |
| Martin P. Wein Inc | 1982 Acushnet Ave | New Bedford, MA | 508.995.1835 |
| Mathieu & Mathieu | 168 Eighth Street | New Bedford, MA | 508.996.8283 |
| McCormack Associates | 331 Union Street | New Bedford, MA | 508.995.7100 |
| McDonald's - New Bedford | 128 Union St. Suite 504 | New Bedford, MA | 508.999.2378 |
| Me & Ed's | 30 Brock Ave | New Bedford, MA | 508.996.1554 |
| Med First, Inc | 102 Durfee Street | New Bedford, MA | 508.993.3225 |
| Med First, Inc. | 102 Durfee Street | New Bedford, MA | 508.993.3225 |
| Medical Equipment Dynamics, Inc | 685 Orchard Street | New Bedford, MA | 508.996.9005 |
| Medical Equipment Dynamics, Inc. | 685 Orchard Street | New Bedford, MA | 508.996.9005 |
| Mel Antonio Real Estate, Inc. dba Weichert, Realtors | 1160 Rockdale Avenue | New Bedford, MA | 508.991.6661 |
| Melville House B&B | 100 Madison St | New Bedford, MA | 508.990.1566 |
| Membrane Concepts | PO Box 51262 | New Bedford, MA | 508.995.9500 |
| Merolla Care Wellness/Merolla Chiropractic | 100 Bedford Street | New Bedford, MA | 508.982.2458 |
| Michael Andre, CPA | 145 Brownell Street | New Bedford, MA | 508.990.7772 |
| Mickelson & Barnet | 30 Cornell Street | New Bedford, MA | 508.993.8800 |
| Milhench Supply Co. | 121 Duchaine Blvd. | New Bedford, MA | 508.995.8331 |
| Minerva Pizza | 280 Union Street | New Bedford, MA | 508.992.3344 |
| ML Nunes & Associates | 150 Eighth Street | New Bedford, MA | 508.990.0008 |
| Moby Dick Retail | 27 William St | New Bedford, MA | 508.996.1114 |
| Modern Exchange Shop | 185 Union St | New Bedford, MA | 508.758.4500 |
| Moore & Isherwood Communications, Inc. | 156 Eighth Street | New Bedford, MA | 508.996.3946 |
| Morency Floor | 1440 Purchase St | New Bedford, MA | 508.994.3111 |
| Morgan Advanced Ceramics, Alberox Products | 225 Theodore Rice Blvd | New Bedford, MA | 508.995.1725 |
| Moses, Smith & Markey LLC | 50 Homers Wharf | New Bedford, MA | 508.993.9711 |
| Motor Tech Inc. | 301 Herman Melville Blvd. | New Bedford, MA | 508.996.6867 |
| Muffler & Brake Systems | 475 Church Street | New Bedford, MA | 508.998.1100 |
| Mullin Electrical Contractor | 1089 Phillips Road | New Bedford, MA | 774.627.5307 |
| Music Center | 802 Belleville Ave | New Bedford, MA | 508.995.9017 |
| Music on Wheels | 960 Tradewind St. | New Bedford, MA | 508.994.0828 |
| N C Hudon, Inc. | P O Box 50082 | New Bedford, MA | 508.998.3411 |
| Nery Corporation | 700 Pleasant Street | New Bedford, MA | 508.990.9800 |
| Neto Insurance Agency, Inc. | 96 Rockdale Avenue | New Bedford, MA | 508.999.1236 |
| Neves Travel | 1545 Acushnet Avenue | New Bedford, MA | 508.996.1332 |
| New Bedford Antiques Co. | 85 Coggshell Street | New Bedford, MA | 508.993.7600 |
| New Bedford Art Museum | 608 Pleasant St | New Bedford, MA | 508.961.3071 |
| New Bedford Community Connections Coalition | 105 William Street, 3rd floor | New Bedford, MA | 508.994.9625 |
| New Bedford Credit Union | 1150 Purchase Street | New Bedford, MA | 508.994.6546 |
| New Bedford Economic Development Council | 1213 Purchase Street 2nd Floor | New Bedford, MA | 508.991.3122 |
| New Bedford Festival Theatre, Inc. | 684 Purchase Street | New Bedford, MA | 508.991.5212 |
| New Bedford Fire Museum | 51 Bedford Street | New Bedford, MA | 508.992.2162 |
| New Bedford Historical Society | 21 Seventh St | New Bedford, MA | 508.979.8828 |
| New Bedford Housing Authority | 134 S. Second Street | New Bedford, MA | 508.997.4806 |
| New Bedford Inn & Suites | 500 Hathaway Rd | New Bedford, MA | 508.997.1231 |
| New Bedford Internet | - | New Bedford, MA | 508.415.8648 |
| New Bedford Museum of Glass | 46 North Water Street | New Bedford, MA | 508.984.1666 |
| New Bedford Office Machine Co. | 358 Court Street | New Bedford, MA | 508.992.9098 |
| New Bedford Plumbing & Heating Supply Corp. | 381 Mill Street | New Bedford, MA | 508.994.6777 |
| New Bedford Preservation Society | 388 County Street | New Bedford, MA | 508.997.6425 |
| New Bedford Regional Airport | 1569 Airport Road | New Bedford, MA | 508.991.6161 |
| New Bedford Rehabilitation Hospital | 4499 Acushnet Avenue | New Bedford, MA | 508.995.6900 |
| New Bedford Ship Supply Co., Inc | 108 Front Street | New Bedford, MA | 508.994.2961 |
| New Bedford Ship Supply Co., Inc. | 108 Front Street | New Bedford, MA | 508.994.2961 |
| New Bedford Symphony Orchestra | 684 Purchase St | New Bedford, MA | 508.999.6276 |
| New Bedford Tile & Carpet | 1799 Acushnet Avenue | New Bedford, MA | 508.998.3695 |
| New Bedford Welding Supply, Inc. | 286 Herman Melville Boulevard | New Bedford, MA | 508.997.2051 |
| New Bedford Whaling Museum | 18 Johnny Cake Hill | New Bedford, MA | 508.997.0046 |
| New Bedford Whaling National Historical Park | 33 William Street | New Bedford, MA | 508.996.4095 |
| New Bedford Women's Center | 405 County Street | New Bedford, MA | 508.996.3343 |
| New Directions Southcoast, Inc | 1213 Purchase Street | New Bedford, MA | 508.979.1616 |
| New Directions Southcoast, Inc. | 1213 Purchase Street | New Bedford, MA | 508.979.1616 |
| New England Custom Woodworking, Inc. | 350 North Street | New Bedford, MA | 508.991.8038 |
| New England Demolition & Salvage | 73 Cove St | New Bedford, MA | 508.992.1099 |
| New England Plastics | 126 Duchaine Boulevard | New Bedford, MA | 508.998.3111 |
| Newsbreak Inc. | 53 Popes Island | New Bedford, MA | 508.997.6397 |
| Niemiec Marine Inc. | 173 Popes Island Route 6 | New Bedford, MA | 508.997.7390 |
| Northern Pelagic Group LLC | 4 Fish Island | New Bedford, MA | 508.979.1171 |
| NorthStar Learning Centers | 53 Linden Street | New Bedford, MA | 508.984.3384 |
| NSTAR Electric & Gas | 180 MacArthur Drive | New Bedford, MA | 800.592.2000 |
| NWD, Inc. | 89 Blackmer Street | New Bedford, MA | 508.997.1254 |
| Ocean Explorium | 174 Union Street | New Bedford, MA | 508.994.5400 |
| Oceanna Restaurant & Grill | 95 William St | New Bedford, MA | 508.997.8465 |
| Oceans 18 | 500 Kings Highway | New Bedford, MA | 508.985.1966 |
| Oceans Fleet Fisheries | 20 Blackmer Street | New Bedford, MA | 508.996.3742 |
| Office Technology Group | 651 Orchard Street | New Bedford, MA | 508.858.5825 |
| Office Technology Group, Inc. | 651 Orchard Street Suite 103 | New Bedford, MA | 508.858.5825 |
| One by One Companies | 24 Winterville Road | New Bedford, MA | 877.663.9663 |
| Orchard Street Manor | 139 Orchard Street | New Bedford, MA | 508.984.3475 |
| OSA Southcoast, Inc. | 81 Hawthorn Street | New Bedford, MA | 508.992.3737 |
| Our Sisters' School | 145 Brownell Avenue | New Bedford, MA | 508.994.1255 |
| Outbreak Entertainment | P.O. Box 51231 | New Bedford, MA | 866.489.0591 |
| Outlook EAP | 333 Union Street | New Bedford, MA | 508.990.0777 |
| P & D, Inc. | 364 Dartmouth St | New Bedford, MA | 508.991.4489 |
| P & J Services, Inc. | P.O. Box 51613 | New Bedford, MA | 508.990.7285 |
| P.A.C.E., Inc. Child Care Works | 105 William Street | New Bedford, MA | 508.999.9930 |
| Pa Raffa's | 2857 Acushnet Ave | New Bedford, MA | 508.995.8221 |
| Paradigm Benefits Group | 398 County Street | New Bedford, MA | 508.991.5352 |
| Park Sports Cafe | 329 Rivet Street | New Bedford, MA | 508.992.8694 |
| Parker Property Solutions | 507 South 2nd Street, #3 | New Bedford, MA | 508.997.3500 |
| Partridge Snow & Hahn LLP | 128 Union Street, Suite 500 | New Bedford, MA | 774.206.8200 |
| Pateakos & Poulin, P.C., Attorneys at Law | 324 Union St. | New Bedford, MA | 508.985.9535 |
| Paul & Dixon Insurance | 388 County Street | New Bedford, MA | 508.996.8593 |
| Paul's Electric | 739 Ashley Boulevard | New Bedford, MA | 508.998.5333 |
| Paula Schmidt, CPA PC | 651 Orchard Street Suite 203 | New Bedford, MA | 508.996.0400 |
| Pegasus Artisan Gallery and Studio | 27 Seventh St. (65 Williams St) | New Bedford, MA | 508.999.6265 |
| Pelletier Realty | 696 Ashley Boulevard | New Bedford, MA | 508.995.2676 |
| Perry Funeral Home | 111 Dartmouth St | New Bedford, MA | 508.993.2921 |
| Pier Fish Company, Inc | 68 Conway Street | New Bedford, MA | 508.990.9997 |
| Plumbers' Supply Company | 429 Church Street | New Bedford, MA | 508.985.4966 |
| Polochick Chiropractic | 2090 Acushnet Ave | New Bedford, MA | 508.995.3428 |
| Ponichtera & DeNardis, P.C. | Ten Park Place | New Bedford, MA | 508.991.3355 |
| Pour Farm Tavern and Grille | 780 Purchase Street | New Bedford, MA | 508.990.1123 |
| Poyant Signs | 125 Samuel Barnet Blvd | New Bedford, MA | 508.995.1777 |
| Precision Orthotic & Prosthetic Technology, Inc. | 203 Popes Island | New Bedford, MA | 508.991.5577 |
| Precision Window & Kitchen | 1111 Acushnet Avenue | New Bedford, MA | 508.990.3576 |
| Precix | 744 Belleville Ave. | New Bedford, MA | 508.998.4000 |
| Prescott, Bullard & McLeod | 558 Pleasant Street | New Bedford, MA | 508.999.1351 |
| Primavera Restaurant | 1561 Acushnet Ave | New Bedford, MA | 508.990.1414 |
| Pulse Printing Ink | 651 Purchase Street | New Bedford, MA | 508.996.3705 |
| Purity Linen Services | 405 Myrtle St | New Bedford, MA | 508.993.0473 |
| Quinn Fisheries | 14 Hervey Tichon Avenue | New Bedford, MA | 508.993.6730 |
| R. A. Mitchell Co., Inc | 103 Popes Island | New Bedford, MA | 508.999.5685 |
| Rainford & Rainford PC | 43 Tower Dr. | New Bedford, MA | 774.628.9166 |
| Ralph's Auto Center, Inc. | 867 Church Street | New Bedford, MA | 508.998.1141 |
| Rappahannock Outrigger Canoe Club | 34 South 6th St | New Bedford, MA | 808.276.7262 |
| Raven Business Group LLC | 77 Brownell Avenue | New Bedford, MA | 508.961.0050 |
| Regal House | 965 Church St | New Bedford, MA | 508.998.3017 |
| Reinhart Food Service | 214 Samuel Barnet Boulevard | New Bedford, MA | 508.985.2200 |
| Rex Monumental Works | 184 Dartmouth St | New Bedford, MA | 508.993.0162 |
| Reynolds DeWalt | 186 Duchaine Boulevard | New Bedford, MA | 508.995.5118 |
| Riccardi's Italian Restaurant | 901 Hathaway Road | New Bedford, MA | 508.996.6365 |
| Riquinha Landscaping & Construction | 198 Branscomb Street | New Bedford, MA | 774.202.3953 |
| Robert B. Feingold & Associates, P.C. | 700 Pleasant Street, Suite 510 | New Bedford, MA | 508.999.1119 |
| Robert Commercial Construction | 390 No. Front Street | New Bedford, MA | 508.990.0667 |
| Rockett Real Estate Investments, LLC | 72 N. Water Street | New Bedford, MA | 774.202.2904 |
| Roger Andrews Illustrator | 158 Clinton Street | New Bedford, MA | 508.991.4689 |
| Romao, Santos Architects | 1118 Acushnet Avenue | New Bedford, MA | 508.996.3673 |
| Rose Alley Ale House | 94 Front Street | New Bedford, MA | 508.858.5123 |
| Rotary Club of New Bedford | P. O. Box 7743 | New Bedford, MA | |
| Rotch-Jones-Duff House & Museum | 396 County St | New Bedford, MA | 508.997.1401 |
| Roth Tec Engraving Corp | 699 Tarkiln Hill Road | New Bedford, MA | 508.995.4601 |
| Royal Restaurant II | 123 Macarthur Dr | New Bedford, MA | 508.991.3336 |
| RSG Construction | 329 Coffin Ave | New Bedford, MA | 508.993.5500 |
| SAGE Bank | 86 Rockdale Ave | New Bedford, MA | 508.962.5454 |
| SAJAC Photography | 194 Mt. Pleasant Street | New Bedford, MA | 774.201.0613 |
| Sakonnet Properties, Inc. | P. O. Box 4023 | New Bedford, MA | 508.990.3442 |
| Salon Ell | 651 Orchard Street | New Bedford, MA | 508.717.0495 |
| Salty Cod | 1500 Cove Road | New Bedford, MA | 508.996.1100 |
| Santos & Santos, P.C. CPA's | 43 Tower Drive | New Bedford, MA | 508.999.6403 |
| Sarducci's Subs & Pizza | 640 Pleasant St | New Bedford, MA | 508.990.7827 |
| Saunders-Dwyer Funeral Homes | 495 Park St | New Bedford, MA | 508.994.0100 |
| Savers | 1014 Kings Highway | New Bedford, MA | 508.998.3899 |
| Schooner Ernestina | 89 North Water Street | New Bedford, MA | 508.992.4900 |
| Sea Born Products, Inc | 13 Centre Street | New Bedford, MA | 508.994.8600 |
| Sea Fuels | 101 Co-op Wharf | New Bedford, MA | 508.992.2323 |
| Sea Gold Seafood Products, Inc. | 38 Blackmer Street | New Bedford, MA | 508.993.3060 |
| Sea Watch International Ltd. | 15 Antonio Costa Avenue | New Bedford, MA | 508.984.1406 |
| Seafire GrillHouse & Bar | 72 North Water St | New Bedford, MA | 508.999.3333 |
| Seamen's Bethel | 15 Johnny Cake Hill | New Bedford, MA | 508.992.3295 |
| SeaStreak Martha's Vineyard | 49 State Pier | New Bedford, MA | 866.683.3779 |
| SERVPRO | 485 Kempton Street | New Bedford, MA | 508.999.2380 |
| Seven Hills Foundation | 10 Welby Road | New Bedford, MA | 508.995.6360 |
| Shawmut Diner | 943 Shawmut Ave | New Bedford, MA | 508.993.3073 |
| Shephard S. Johnson, Jr. & Associates, P.C. | 628 Pleasant Street, Suite 428 | New Bedford, MA | 508.991.5000 |
| Shuster Corporation | 4 Wright Street | New Bedford, MA | 508.999.3261 |
| Skip's Marine Supply | 108 MacArthur Dr | New Bedford, MA | 508.993.9446 |
| Slices | 342 Acushnet Ave | New Bedford, MA | 508.997.5121 |
| Solid Point Corporation | PO Box 40805 | New Bedford, MA | 401.400.4265 |
| South End Business Association | P.O. Box 40065 | New Bedford, MA | 508.999.5245 |
| Southcoast Aquatics | 374 Farm Rd | New Bedford, MA | 508.984.1676 |
| SouthCoast Business Bulletin | 25 Elm Street | New Bedford, MA | 508.997.4411 |
| Southcoast Health System | 101 Page Street | New Bedford, MA | 508.997.1515 |
| SouthCoast Media Group | 25 Elm Street | New Bedford, MA | 508.979.4474 |
| Southeast Regional Network | 100 North Front Street | New Bedford, MA | 508.997.0475 |
| Southeastern Fire Equipment | 558 Mount Pleasant St | New Bedford, MA | 508.995.6167 |
| Southeastern Mass Visitors Bureau | 794 Purchase St | New Bedford, MA | 508.999.5231 |
| Southeastern Massachusetts Educational Collaborative | 12 Welby Road | New Bedford, MA | 508.998.5599 |
| Souza & Branco Electric, Inc. | P. O. Box 50087 | New Bedford, MA | 508.999.2414 |
| Spectacular Production, Inc | PO Box 3202 | New Bedford, MA | 508.324.4077 |
| Spectator | 25 Elm St | New Bedford, MA | |
| Spectrum Marketing Group | 651 Orchard Street Suite 311 | New Bedford, MA | 508.990.7325 |
| Spicy Lime | 522 Pleasant Street | New Bedford, MA | 508.992.3330 |
| SRTA | 700 Pleasant St, Ste 1 | New Bedford, MA | 508.997.6767 |
| St. Anne Credit Union | 93 Union Street | New Bedford, MA | 508.993.0011 |
| St. Anthony Federal Credit Union - NB | 1743 Acushnet Avenue | New Bedford, MA | 508.996.5492 |
| St. Anthony of Padua Church | 1359 Acushnet Avenue | New Bedford, MA | 508.993.1691 |
| St. Michaels Youth Soccer Club | 101 Madeira Ave | New Bedford, MA | 508.984.7839 |
| Star Oil of New Bedford | 228 Rockdale Avenue | New Bedford, MA | 508.991.4299 |
| Star Taxi | 121 Ashley Blvd | New Bedford, MA | 508.996.3393 |
| Stat Ambulance of New England | 506 Middle Street | New Bedford, MA | 508.992.2230 |
| Statewide Software and Systems | 122 River Road | New Bedford, MA | 508.998.1509 |
| Station 7 Motors | 54 Mt. Pleasant Street | New Bedford, MA | 508.999.7770 |
| Stoddard Insurance Agency, LLP | 4436 Acushnet Avenue | New Bedford, MA | 508.998.3228 |
| Storage Pros Self Storage | 376 Hathaway Rd | New Bedford, MA | 508.993.8700 |
| Sullivan, Williams & Quintin, Attys at Law | 651 Orchard Street | New Bedford, MA | 508.992.7911 |
| Summit Retail Solutions, Inc | 685 Orchard Street | New Bedford, MA | 508.858.5670 |
| Summit Retail Solutions, Inc. | 685 Orchard Street | New Bedford, MA | 508.858.5670 |
| Sunshine's Place, Inc. | 211 Acushnet Avenue | New Bedford, MA | 508.984.7373 |
| Surprenant & Beneski, P.C. | 35 Arnold Street | New Bedford, MA | 508.994.5200 |
| Symposium Restaurant | 851 Mt. Pleasant Street | New Bedford, MA | 508.995.3638 |
| Table 8 Restaurant | 1836 Acushnet Ave | New Bedford, MA | 508.995.1826 |
| Task International (U.S.A) Inc. | 700 Pleasant Street | New Bedford, MA | 508.993.1703 |
| Tetrault Insurance Agency | 4317 Acushnet Avenue | New Bedford, MA | 508.995.8365 |
| The Arc of Greater New Bedford | 412B County St. | New Bedford, MA | 508.996.8551 |
| The Castelo Group | 1815 Acushnet Avenue | New Bedford, MA | 508.995.6291 |
| The Electronic Junkyard | 27 Jonathan Street | New Bedford, MA | 508.958.4899 |
| The Ferreira Group | 99 Clara Street | New Bedford, MA | 508.996.2500 |
| The Law Office of Moira E. Tierney | 261 Union Street Suite 102 | New Bedford, MA | 508.991.4064 |
| The Nery Corporation | 700 Pleasant St., Suite 330 | New Bedford, MA | 508.990.9800 |
| The Oaks Nursing Center | 4525 Acushnet Avenue | New Bedford, MA | 508.998.7807 |
| The Orchard Street Manor | 139 Orchard Street | New Bedford, MA | 508.984.3475 |
| The Rotch-Jones Duff House & Garden Museum | 396 County Street | New Bedford, MA | 508.997.1401 |
| The Salter School | 950 Kings Highway, Suite 4 | New Bedford, MA | 774.328.3516 |
| The Salvation Army | 619 Purchase Street | New Bedford, MA | 508.330.4422 |
| The Wilson Gallery | 25 Center Street | New Bedford, MA | 508.993.2550 |
| Thomas P. Crotty & Associates, PLLC | 388 County Street, 3rd Floor | New Bedford, MA | 508.990.9101 |
| Thompson Farland Inc | 398 County Street | New Bedford, MA | 508.717.3479 |
| Tibbetts Engineering Corp | 3090 Acushnet Avenue | New Bedford, MA | 508.998.3700 |
| Tibbetts Engineering Corp. | 3090 Acushnet Avenue | New Bedford, MA | 508.998.3700 |
| Tichon Seafood | 7 Conway Street | New Bedford, MA | |
| Tifereth Israel Congregation | 145 Bownell Ave | New Bedford, MA | 508.997.3171 |
| TLC Veterinary Hospital | 896 Hathaway Rd | New Bedford, MA | 508.998.3500 |
| Tomlinson and O'Neil Insurance Agency, Inc. | 271 Union Street | New Bedford, MA | 508.994.5678 |
| Tootle Chimney Sweeps | 30 Wood St | New Bedford, MA | 508.990.7870 |
| Top Shelf Bar and Grill | 1825 Acushnet Avenue | New Bedford, MA | |
| Torman Chiropractic | 123 Rockdale Ave | New Bedford, MA | 508.993.6778 |
| Town & Country Realty | P.O.Box 51351 | New Bedford, MA | 508.994.6637 |
| Training Resources of America-New Bedford Office | 486 Pleasant Street | New Bedford, MA | 508.984.7419 |
| Travessia Urban Winery | 760 Purchase St | New Bedford, MA | 774.929.6534 |
| Treeland, Inc | 46 Rockdale Avenue | New Bedford, MA | 508.993.4949 |
| Tremblay's Motor Coach, LLC | 284 Myrtle Street | New Bedford, MA | 508.999.6437 |
| Trio Algarvio Inc. | 26 Greene at Wood Pier | New Bedford, MA | 508.993.5868 |
| Trucchi's Supermarkets | 2941 Acushnet Avenue | New Bedford, MA | 508.998.7500 |
| True Bounce | 56 Conduit Street | New Bedford, MA | 508.999.3020 |
| TUS Technologies, Inc | 127 W. Rodney French Blvd. | New Bedford, MA | 508.997.3200 |
| UMASS Dartmouth School for Marine Science & Technology | 706 S. Rodney French Blvd. Suite 106 | New Bedford, MA | 508.999.8193 |
| United Way of Greater New Bedford | 105 William Street, 3rd floor | New Bedford, MA | 508.994.9625 |
| UpSource Inc. | 645 Belleville Ave | New Bedford, MA | 866.853.1234 |
| Valtran, Inc | 2415 Purchase Street | New Bedford, MA | 508.991.6868 |
| Valtran, Inc. | 2415 Purchase Street | New Bedford, MA | 508.991.6868 |
| Vasco Da Gama Restaurant | 86 Dartmouth Street | New Bedford, MA | 508.993.4340 |
| Veolia Water North America Operating Services | 1000 South Rodney French Blvd | New Bedford, MA | 508.991.6164 |
| Veterans Transition House | 20 Willis Street | New Bedford, MA | 508.992.5313 |
| W. C. Smith & Son, Inc. | P.O. Box 51139 | New Bedford, MA | 508.995.1449 |
| W.B. Mason | 650 Mount Pleasant Street | New Bedford, MA | 888.926.2766 |
| Walgreen Drug Store | Kempton Street (Rt. 6) | New Bedford, MA | 508.984.4410 |
| Wamsutta Club | 427 County Street | New Bedford, MA | 508.997.7431 |
| Warrior Fuel | 113 MacArthur Drive | New Bedford, MA | 508.992.9524 |
| Waterfront Grille | 36 Homers Wharf | New Bedford, MA | 508.997.7010 |
| West Beach | West Rodney French Blvd | New Bedford, MA | |
| West End Towing | 429 Allen Street | New Bedford, MA | 508.992.7274 |
| Westport Landscaping | 180 Rodney French Blvd | New Bedford, MA | 508.996.3984 |
| Whaler's Cove | 114 Riverside Avenue | New Bedford, MA | 508.997.2880 |
| Whaler's Place | 90 Riverside Ave | New Bedford, MA | 508.997.1110 |
| Whalers of New Bedford | 11 William St | New Bedford, MA | 508.997.7000 |
| Whaling City Clippers | 1090 Kings Hwy, Ste 304 | New Bedford, MA | 508.617.3736 |
| Whaling City Environmental | 222 Herman Melville Blvd | New Bedford, MA | 5087170253x306 |
| Whaling City Expeditions | 228 MacArthur Dr | New Bedford, MA | 508.984.4979 |
| Whaling City Festival Inc. | 13 Edward St. | New Bedford, MA | 508.996.3348 |
| Whaling City Golf Course | 581 Hathaway Rd | New Bedford, MA | 508.996.9393 |
| Whaling City Seafood Display Auction | 62 Hassey Street | New Bedford, MA | 508.990.0799 |
| Whaling Museum | 18 Johnny Cake Hill | New Bedford, MA | 508.997.0046 |
| Wharf Tavern The | 216 Herman Melville Boulevard | New Bedford, MA | 508.997.5535 |
| Whelan Associates LLC | 1529 Airport Rd | New Bedford, MA | 508.984.4100 |
| WINCORP Enterprises, Inc. | 134 South Second Street Suite 410 | New Bedford, MA | 508.999.6867 |
| Wing Pinske Gallery | 98 William Street | New Bedford, MA | 508.961.0044 |
| WirePay Financial Inc | 384 County Street | New Bedford, MA | 617.600.7830 |
| WJFD | 651 Orchard Street, Ste 300 | New Bedford, MA | 508.997.2929 |
| WNBH | 888 Purchase St, Suite 221 | New Bedford, MA | 508.979.8003 |
| Wonder Bowl | 66 Hathaway Rd | New Bedford, MA | 508.993.1746 |
| Work Inc., South Coast Division | 143 Union Street | New Bedford, MA | 508.999.2318 |
| Workout World | 1024 Kings Hwy | New Bedford, MA | 508.985.9794 |
| Worleybeds Factory Outlet | 197 Popes Island | New Bedford, MA | 508.997.6791 |
| Yellow Cab | 987 Pleasant St | New Bedford, MA | 508.999.5213 |
| Yesteryear Cyclery | 330 Hathaway Rd | New Bedford, MA | 508.993.2525 |
| YMCA Southcoast | 18 So. Water Street | New Bedford, MA | 508.996.9622 |
| Your Theatre, Inc. | 136 River Street (St. Martin's Church Hall) | New Bedford, MA | 508.993.0772 |
| YWCA Southeastern Massachusetts | 20 South Sixth Street | New Bedford, MA | 508.999.3255 |
| Zee Associates | 990 Hillcrest Road | New Bedford, MA | 508.965.0461 |
| Zeiterion Theatre | 648 Purchase Street (PO Box 4084) | New Bedford, MA | 508.994.2900 |
New Bedford, MA