« Back to News
---
Best Lobster Rolls in the South Coast of MA and RI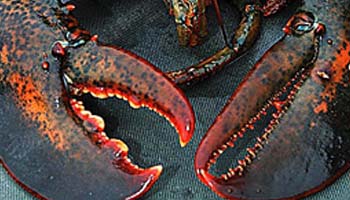 The SouthCoast of Massachusetts and Rhode Island have plenty of options for the best lobster rolls.
The minute summer arrives in the SouthCoast, the search for the season's best lobster roll begins. The lobster roll actually originated in Milford, Connecticut in 1929. The traditional Connecticut style lobster roll contains tender bits of steamed lobster tossed right onto the griddle with butter, just enough to warm through, then is piled high on a hot dog bun with nothing more than an occasional spritz of lemon.
There are variations of the lobster roll or lobster salad roll throughout the SouthCoast that may contain one of more of the following: diced celery, scallion, lettuce, lemon juice, salt & pepper and mayonnaise. The lobster meat is usually knuckle, claw and chunks of tail meat. Traditionally, French fries or plain chips accompany a lobster roll. No matter how you like your lobster roll prepared - go treat yourself to this sensational seasonal sandwich.
Rhode Island
Flo's Clam Shack
The Lobster Pot
Iggy's Doughboys and Chowder House
Dartmouth
Fay's Too
Cape Quality Seafood
Westport
Bayside Restaurant
New Bedford & Acushnet
Fathoms Bar & Grille
Seafood Hut & Creamery
Country Whip
Knuckle Heads
Fairhaven
Rasputin's Tavern
The Fish House
The Pasta House
Mike's Restaurant
Gene's Famous seafood
Fall River & Somerset
Higson Seafood
North End Seafood Company
Wareham
The Lobster Pot
Gateway Tavern Grill and Bar
Kool Kone
Taunton
Frates Drive-In
Plymouth
The Lobster Pound
Mattapoisett
Oxford Creamery
« Back to News