Westport, MA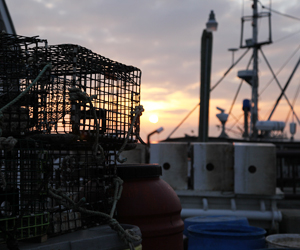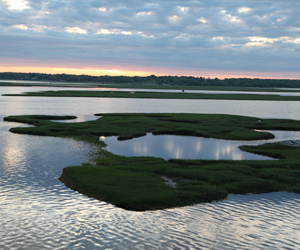 Westport is a largely residential town, with a beautiful coastline and a large farming community (the Macomber turnip traces its ancestry to turnips sowed in Westport sometime around 1876 and is still sold at local farm stands today). The town has a total area of approximately 65 square miles. Now regarded as a vibrant coastal and agricultural resource community in the Southcoast, Westport was first settled in 1670 as a part of the town of Dartmouth by members of the Sisson family. In 1787, the town, along with the town of New Bedford, seceded from Dartmouth.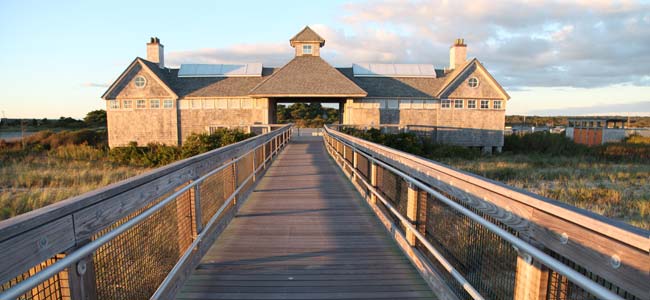 Over the years, parts of Westport have been divided and maintain their own name common to residents. Westport Point has a dock on the Westport River and it is where Main Road meets the river. Central Village is home to town offices, retail stores, restaurants, businesses, farm stands and churches. Westport Harbor is the area of town between the west branch of the river and Rhode Island. Horseneck Beach State Reservation is located at the western end of Buzzards Bay, and is one of the most popular facilities in the Massachusetts State Forests and Parks system. The 2-mile long beach provides relaxation for residents and tourists, as well as excellent wind-surfing. The combination of ocean beach and estuary habitat makes Horseneck Beach one of the premier summer locations in New England. Zips: 02790 02791
Westport Attractions

Large public state beach reservation on the Altantic, in southern Westport.
Go

Handy Hill Creamery offers everything from salty snacks to clam rolls and ice cream- both soft serve and hard ice cream. Family owned and operated, Handy Hill is a great place to stop after a day at Horseneck Beach.
Facebook

Serving excellent locally-produced wines. Outdoor summer sunset events for the whole family.
Go

Allen's Pond Wildlife Sanctuary is 611 acres of conservation land including protected beach land, fields, woodlands, ponds and marsh land. There are 7 miles of extensive trails for walking and bird watching.
Go

Westport Town Farm is a 40-acre open space preserve and historic farm complex located along the East Branch of the Westport River. The property was once the town's poor farm and local infirmary.
Go

Buzzards Bay Brewing was founded the summer of 1998, within 6 months Buzzards Bay Brewing was producing 3,000 gallons of ale a day.
Go
Eat, Shop, Stay Westport
SouthCoast Westport, MA Listings
| Business | Address | City | Phone |
| --- | --- | --- | --- |
| A G Bettencourt, Inc | 821 Main Rd | Westport, MA | 508.636.4009 |
| A J Potter Jr. & Sons Inc | 604 Main Rd | Westport, MA | 508.636.2757 |
| A S Deams | 440 Main Rd | Westport, MA | 508.636.0800 |
| ABC Floor Covering | 753 State Rd | Westport, MA | 508.673.9970 |
| ABC Rent-A-Tent | 21 Heritage Drive | Westport, MA | 800.697.9214 |
| Acoaxet Club | 152 Howland Rd | Westport Harbor, MA | 508.636.4782 |
| Acoaxet Veterinary Clinic | 965 Sanford Rd | Westport, MA | 508.636.8382 |
| Adamsville Auto Repair | 500 Adamsville Rd | Westport, MA | 508.636.4064 |
| Adamsville Healing Arts Center | 803 Main Rd | Westport, MA | 508.679.3130 |
| Adelia Risk | 875 State Road, Suite 11-157 | Westport, MA | 888.646.1616 |
| Albanese Monuments | 303 State Rd | Westport, MA | 508.678.7801 |
| Alden Hill Real Estate | 866 Main Rd | Westport, MA | 508.636.0600 |
| Alexandre's Excavating | 111 Main Rd | Westport, MA | 508.636.6628 |
| All Seasons Landscaping | 937 State Road | Westport, MA | 508.324.9793 |
| Allen's Pond Wildlife Sanctuary | 1280 Horseneck Road | Westport, MA | 508.636.2437 |
| Amber Rose Flora & Gifts | 774 Main Rd | Westport, MA | 508.636.2065 |
| Ameri Gas | 795 American Legion Highway | Westport, MA | 508.636.2632 |
| American Canine | 1126 Main Rd | Westport, MA | 508.636.5566 |
| An Angel Within | 655 State Rd | Westport, MA | 774.955.7742 |
| Andrade Plumbing & Heating | 248 Sanford Rd | Westport, MA | 508.646.1206 |
| Angel Shop | 956 Sodom Road | Westport, MA | 508.636.0205 |
| Art Stable Gallery | 865 Main Rd | Westport, MA | 781.801.2039 |
| Art Workshop | 1100 Main Rd | Westport, MA | |
| Back Eddy | 1 Bridge Street | Westport, MA | 508.636.6500 |
| Baker Parts, Inc. | PO Box 3942 | Westport, MA | 800.821.3841 |
| Bayside Marine & Service | 1227 Horseneck Rd | Westport, MA | 508.636.5844 |
| Bayside Restaurant | 1253 Horseneck Road | Westport, MA | 508.636.5882 |
| Bettencourt, AG - Fuel Oil | 821 Main Road | Westport, MA | 508.636.4009 |
| Bittersweet Farm | 438 Main Rd | Westport, MA | 508.636.0085 |
| Blue Lobster Cafe' | 769 Main Road | Westport, MA | 508.636.3348 |
| Boutique Kennel (Boutique Board & Groom) | 295 Old County Rd | Westport, MA | 508.636.8219 |
| Boztonian Carpentry | 73 Jillian Way | Westport, MA | 508.636.5883 |
| Branco & Son Landscaping | P O Box 3041 | Westport, MA | 508.636.8991 |
| Brayton, F E Jr. Auto Sales & Service | 626 Adamsville Road | Westport, MA | 508.636.2919 |
| Bristol County Precast, Inc. | 23 Alberto Drive | Westport, MA | 508.678.4666 |
| Bristol County Women's Journal, LLC | P. O. Box 3656 | Westport, MA | 508.636.2001 |
| Buckley Electric | 51 Drift Road | Westport, MA | 508.636.4468 |
| Buzzards Bay Brewing | 98 Horseneck Road | Westport, MA | 508.636.2288 |
| C & D Automotive Repair | 276 State Rd | Westport, MA | 508.674.3646 |
| C V S/ Pharmacy | 599 State Road | Westport, MA | 508.673.3072 |
| Cahoon's Florist & Greenhouse | 388b Old 388-B Bedford Rd | Westport, MA | 508.673.6482 |
| Cairncross Landscaping | 625 Division Rd | Westport, MA | 508.636.2828 |
| Calvary Bible Church | 1100 State Road | Westport, MA | 508.636.3398 |
| Camara's Heating & Air Conditioning | 2 Sandpiper Dr | Westport, MA | 508.636.8325 |
| Carvalhos Bargain Motors | 935 State Rd | Westport, MA | 508.672.7700 |
| Cayton Electrical Services | PO Box 819 | Westport, MA | 774.319.5155 |
| Charron, Roland Jr. | 13 Gifford Road | Westport, MA | 508.676.9844 |
| Clearwater Architects | 50 Cross Road | Westport, MA | 508.636.3009 |
| Cool Geeks, Inc. | 35 State Road | Westport, MA | 508.646.1874 |
| Corey, Brian R Lawyer | 1041 Main Road | Westport, MA | 508.636.8861 |
| Country Liquor & Variety Store | 233 Sanford Rd | Westport, MA | 508.674.8188 |
| Country Woolens | 842 Main Road | Westport, MA | 508.636.5661 |
| County Hair Care Center | 908 Main Road | Westport, MA | 508.636.4796 |
| Cumberland Farms | 596 State Road | Westport, MA | 508.636.3348 |
| Cynthia Jeffrey - Painting | 7 Harry Gibbs Lane | Westport, MA | 508.636.6548 |
| Dave's Plumbing & Heating | 683 American Legion Hwy | Westport, MA | 508.636.5484 |
| David A. Cabral Excavating | 1665 Drift Road | Westport, MA | |
| DC Plumbing | 153 Plymouth Blvd | Westport, MA | 508.673.8471 |
| Dedee Shattuck Gallery | 1 Partners Lane (behind Partners Store) | Westport, MA | 508.636.4177 |
| DeMello's Landscaping | 122 White Oak Run | Westport, MA | 508.636.9951 |
| Deni's Closet | 767 Main Rd | Westport, MA | 508.636.0063 |
| Desjardins, Richard P Attorney | 791 Main Road | Westport, MA | 508.636.3324 |
| Destination Dirt | 723 Main St | Westport, MA | 508.789.3129 |
| Diamond Nails & Spa | 875 State Road, Suite 13 | Westport, MA | 508.672.9988 |
| Diane's Place & Confectionary Shop | 35 State Road, | Westport, MA | 508.679.3564 |
| Dock Promotions, LLC | 361 Main Rd | Westport, MA | 561.702.0551 |
| Don Reiff Painting & Power Washing | 39 Forsythia Lane | Westport, MA | 508.672.6377 |
| Donald Ouellette Plumbing & Heating | | Westport, MA | 508.679.0319 |
| DP Masonry | 1105 State Rd | Westport, MA | 774.319.5447 |
| East Coast RV and Auto Repair | 131 Old Bedford Rd | Westport, MA | 508.674.8420 |
| Ed's Liquor & Variety | 655 State Rd | Westport, MA | 508.324.4191 |
| Elias Studio Glassworks | 638 American Legion Highway | Westport, MA | 508.636.7888 |
| Elise Tetreault, LMHC | 655 State Rd | Westport, MA | 508.980.1069 |
| Emond Water Systems Inc | 676 Sanford Rd | Westport, MA | 508.674.0527 |
| Erickson's Florist Garden Center | 609 Old County Rd | Westport, MA | 508.636.5990 |
| Even Keel Realty | 803 Main Road | Westport, MA | 508.636.0099 |
| Excel Recycling | 37 Charlotte White Rd | Westport, MA | 508.636.2780 |
| F. L. Tripp's Boat Yard | 211 Cherry & Webb Ln | Westport, MA | 508.636.4058 |
| Faris Electric Inc. | 138 Davis Road | Westport, MA | 508.324.3070 |
| Feliz-Kidd Juliannne, Law Office Of | 1125 State Road | Westport, MA | 508.636.4002 |
| Fernandes & Charest | 1140 State Rd | Westport, MA | 508.636.6556 |
| Figueirdo's Greenhouse | 698 Pine Hill road | Westport, MA | 508.636.4084 |
| Finishing Touches | | Westport, MA | 508.673.8438 |
| Firehouse Chimney Sweeps | 83 Shannon Drive | Westport, MA | 508.636.4840 |
| Fishing Vessel Gale, Inc. | 81 Old Harbor Road | Westport, MA | 401.635.2039 |
| Fix Zit Man | 57 R Drive | Westport, MA | 508.679.1144 |
| Four Square Village Garage | 618 Sanford Road | Westport, MA | 508.679.6948 |
| Fourtech Computer Services | 780 Main Road | Westport, MA | 508.636.4112 |
| Fredrick Manchester (Diamond Acre Farm) | 274 Horseneck Rd | Westport, MA | 508.636.2834 |
| G & S Landscaping | 985 State Rd | Westport, MA | 508.672.4353 |
| Gay, Paul L Attorney | | Westport, MA | 508.636.9100 |
| Genie Auto Repair | 800 American Legion Highway | Westport, MA | 508.636.3800 |
| Gentle Touch Therapeutic Spa | 98 State Rd | Westport, MA | 508.676.6884 |
| George Leach & Son | 2059 Main Road | Westport, MA | 508.636.2411 |
| Goldstein's Lawn and Farm Equipment | 287 Gifford Rd | Westport, MA | 508.678.0381 |
| Gooseberry Natural Foods | 1037 Main Rd | Westport, MA | 508.636.2241 |
| Grass Cuts | PO Box 1660 | Westport, MA | 508.989.5378 |
| Gray's Grist Mill | 638 Adamsville Rd | Westport, MA | 508.636.6075 |
| Greenhaigh, Richard B. and Sons | 289 Briggs Road | Westport, MA | 508.673.6142 |
| Grums | 140 Charlotte White Road | Westport, MA | 508.636.0550 |
| Haines Marina | 2062 Main Road and 2058-60 Main Road. | Westport, MA | 508.636.4431 |
| Hampton Inn - Westport | 53 Old Bedford Rd | Westport, MA | 508.675.8500 |
| Handy Hill Creamery | 55 Hixbridge Road | Westport, MA | |
| Harbor Inn | 23 Acoaxet Road | Westport, MA | 508.636.5915 |
| Harbor Lawnmower Service | 559 Old Harbor Road | Westport, MA | 508.636.8756 |
| Harry's Country Store | 646 American Legion Highway, | Westport, MA | 508.636.4121 |
| Harry's Country Store (Beer & Wine) | 646 American Legion Highway | Westport, MA | 508.636.4121 |
| Head Small Engine Repair | 1016 B State Road (Rt 6) | Westport, MA | 508.676.5094 |
| Head Town Landing Country Store | 488 Old County Rd | Westport, MA | 508.676.0028 |
| Hebert, Roland Inc. | 595 Gifford Rd | Westport, MA | 508.636.8284 |
| Helger's South Coast Power Equipment | 593 American Legion Hwy | Westport, MA | 774.264.9550 |
| Hixbridge Digital | 655 State Rd | Westport, MA | |
| Holmes Plumbing & Heating | | Westport, MA | 508.636.3056 |
| Home PC Help Desk | 100 Euclid Street | Westport, MA | 508.646.0040 |
| Horseneck Beach State Campground | Rt. 88 | Westport, MA | 508.636.8817 |
| Horseneck Beach State Reservation | Route 88 | Westport Point, MA | 508.636.8816 |
| Hy-Technical Electrical Contracting Corp | 29 Mt. Pleasant | Westport, MA | 508.679.2693 |
| Inish Aran Historic Painting | PO Box 479 | Westport Point, MA | 508.636.6835 |
| Innotronics Corp | 261 Charlotte White Road | Westport, MA | 508.636.3033 |
| J C & Son Plumbing & Heating | 28 Sodom Rd | Westport, MA | 508.636.3221 |
| Jack's Landscape'n | P O Box 368 | Westport Point, MA | 508.636.5044 |
| James J. Long, Inc., Electrical Contractor | 519 American Legion Hgwy Suite 1 | Westport, MA | 508.636.6263 |
| Jane's Hideaway of Beauty | 449 Adamsville Road | Westport, MA | 508.636.4294 |
| Janet's Country Store and Deli | 526 Sanford Road | Westport, MA | 508.676.0028 |
| Joe Martins Landscaping | 2 Bright Road | Westport, MA | 508.673.9878 |
| Joe's Cafe and Lounge | 549 American Legion Hwy Rte 177 | Westport, MA | 774.264.9463 |
| John Soares Village Garage | 660 Main Road | Westport, MA | 508.636.6244 |
| Jonsson, Gregory PC | 683 Main Road | Westport, MA | 508.636.6991 |
| Joseph Godek Coating & Wall Covering | 702 State Road | Westport, MA | 508.678.7087 |
| Joslyn's Cutting Corner | 930-E American Legion Highway | Westport, MA | 508.636.1946 |
| KB Carpet & Tile | 655 State Rd | Westport, MA | 888.987.1047 |
| Keith Perry General Carpentry Inc. | 14 Daisy Ln | Westport, MA | 508.636.8902 |
| Kountry Kollectibles | P.O. Box 3037 | Westport, MA | 508.636.3916 |
| Kozy Nook | 645 State Road | Westport, MA | 508.675.5455 |
| L.J. Rogers Inc. | 170 Cherry & Webb Ln | Westport, MA | 508.636.6658 |
| La Moniz Associates | 43 Kirby Road | Westport, MA | 508.636.3406 |
| Lafayette Federal Savings Bank | 165 State Road | Westport, MA | 508.679.1961 |
| Law Office of Dorothy P. Tongue PC | 1968 Main Rd (PO Box 493) | Westport Point, MA | 508.636.0384 |
| Lees Oil Service - Oil, Service and Repairs | 1934 Drift Road | Westport, MA | 508.636.8866 |
| Lees Plants and flowers | 796 Main Rd (at Lees Market) | Westport, MA | 508.636.3348 |
| Lees Super Market | 796 Main Road | Westport, MA | 508.636.3348 |
| Lees Wharf Lobster | 2065 Main Road | Westport, MA | 508.636.6161 |
| Lickety Split's Ice Cream | 719 State Road | Westport, MA | 508.676.2163 |
| Lighthouse Assembly of God | 522 American Legion Highway | Westport, MA | 508.636.4470 |
| Lisa Putnam Graphic Design & Calligraphy | | Westport, MA | 360.961.8547 |
| Long, James Electrical Contractor | 519 American Legion Highway | Westport, MA | 508.636.6263 |
| Long, John Patrick Attorney | | Westport, MA | 508.674.4444 |
| Lou's Custom Exhaust Westport | 727 State Rd | Westport, MA | 508.646.1500 |
| Marguerite's Restaurant | 778 Main Road | Westport, MA | 508.636.3040 |
| Mark T. Gallant, P.C. | 683 State Road | Westport, MA | 508.679.5259 |
| Meadowbrook Studio | 60 Meadowbrook Lane | Westport, MA | 5086367127Cal |
| Mediterranean Pizzeria Seafood & More | 549 American Legion Hwy | Westport, MA | 508.636.7447 |
| Menards Plumbing & Heating | 202 Charlotte White Road | Westport, MA | 508.636.8627 |
| Meriz Tree & Landscaping Services, Inc. | P O Box N-619 | Westport, MA | 508.636.8756 |
| Michael Orlando | 120 Christopher Circle | Westport, MA | 508.674.0876 |
| Mid City Scrap Iron & Salvage Co., Inc. | 548 State Road | Westport, MA | 508.675.7831 |
| Motor Sport Accessories | 479 State Road | Westport, MA | 508.672.2587 |
| Mouse Mill Antique Center | 295 Briggs Road | Westport, MA | 508.636.9981 |
| Nails Today | 1125 State Road | Westport, MA | 508.636.3284 |
| New England Sanitation | | Westport, MA | 508.636.0807 |
| New England Wings | | Westport, MA | 978.390.7072 |
| New England Wings Custom Aerial Photography | 323 Sanford Road | Westport, MA | 978.390.7072 |
| Nick's Pizza | 655 State Road | Westport, MA | 508.674.8440 |
| Norwest Auto Sales | 237 State Rd | Westport, MA | 508.235.1088 |
| Optical Center | 768 Main Rd | Westport, MA | 508.636.8870 |
| Oriental Pearl | 576 State Road | Westport, MA | 508.675.1501 |
| Orr's Family Farm Stand | 187 Adamsville Rd | Westport, MA | 508.636.4274 |
| Osprey Sea Kayak Adventures | 489 Old County Rd | Westport, MA | 508.636.0300 |
| Our Lady of Grace Church | 569 Sanford Road | Westport, MA | 508.674.6271 |
| Pacific Union Congregational Church | 526 Old County Road | Westport, MA | 508.636.5280 |
| Paquachuck Inn | 2056 Main Rd, PO Box 426 | Westport Point, MA | 508.636.4398 |
| Partners Village Store and Kitchen | 999 Main Rd (P.O. Box 3051) | Westport, MA | 508.636.2572 |
| Peacock Painting | | Westport, MA | 508.326.3080 |
| Pet & House Sitting | 1 Osprey Lane (Box 3145) | Westport, MA | 508.916.8618 |
| Pete's Nursery & Garden Center | 866 State Road | Westport, MA | 401.635.4775 |
| Pine Hill Auto Repair | 929 Pine Hill Road | Westport, MA | 508.636.8801 |
| Pioneer Basement | 31 Sanford Rd | Westport, MA | 508.674.5121 |
| Plamondon, William W. R. Electric Company | 627 State Road | Westport, MA | 508.678.7935 |
| Platinum Plus Sports Fitness Center | 774 Main Rd | Westport, MA | |
| Plaza Pharmacy of Westport | 655 State Road | Westport, MA | 508.673.5364 |
| PM's Maintenance & Landscaping | P O Box 377 | Westport Point, MA | 508.636.6576 |
| Ponte Brothers, Inc. | 101 Blossom Road | Westport, MA | 508.678.9332 |
| Portas da Cidade | 231 State Road | Westport, MA | 508.674.4004 |
| Premium 70/70 Cigars | 875 State Rd | Westport, MA | 508.989.6322 |
| Prestige Automart - Westport | 1175 State Rd | Westport, MA | 508.636.7870 |
| Primerica Financial Services | 655 State Rd | Westport, MA | 508.676.0860 |
| Quality by Design | | Westport, MA | 508.636.4529 |
| R. Brayton Boathouse | River Shore Way | Westport, MA | 508.636.8745 |
| R. Lebreaux & Sons Landscaping | 372 Adamsville Rd | Westport, MA | 508.326.9167 |
| R.J. Vilao, Inc. | 67 Kirby Road | Westport, MA | 508.636.4003 |
| Ralco Electric Inc. | 101 State Road | Westport, MA | 508.679.3363 |
| RALCO Electric, Inc. | 101 State Road | Westport, MA | 508.679.3363 |
| Ramos, Ronald J. Attorney | 672 Main Road | Westport, MA | 508.636.6360 |
| Rapoza's Greenhouse & Florist | 963 American Legion Highway | Westport, MA | 508.636.3791 |
| Read, B G Compact Backhoe Service | 37 Westlock Lane | Westport, MA | 508.636.3941 |
| Renaissance Salon | 151 State Road | Westport, MA | 508.675.1360 |
| Reservation Kennels | 2089 Blossom Rd | Westport, MA | 508.730.1139 |
| Revolution Lobster | 655 State Rd, Ste 108 | Westport, MA | 508.675.0131 |
| Richie's Insulation | 111 Old Bedford Road | Westport, MA | 508.678.4474 |
| River Falls Landscaping | 251 State Road | Westport, MA | 508.636.3941 |
| Rodriques, John Construction Co | | Westport, MA | 508.636.6337 |
| Rogers Automotive | 1121 State Road | Westport, MA | 508.636.5015 |
| S&K Auto Sales | 1016A State Rd | Westport, MA | 508.646.1718 |
| Salon En Vogue | 1180 State Road | Westport, MA | 508.636.5299 |
| Sanlo Electric | 245 State Road | Westport, MA | 508.675.6080 |
| Saying What Matters, LLC | 241 Cornell Road | Westport, MA | 774.264.9298 |
| Scottee's Westport Bicycle | 1125 State Rd | Westport, MA | 508.636.1266 |
| Shear Style | 1119 State Rd | Westport, MA | 508.675.3740 |
| Sheila's Cozy Kitchen | 1133 American Legion Highway | Westport, MA | 508.636.3667 |
| Shepard Group, Inc. | 822 American Legion Hwy | Westport, MA | 508.636.8111 |
| Shepard Lawn & Gardens, Inc. | 822 American Legion Highway PO Box 188 | Westport, MA | 508.636.8656 |
| Sisters of Solace | 948 American Legion Hwy Rte 177 | Westport, MA | 508.636.4668 |
| Sisters of the Wool | 782 Main Rd | Westport, MA | 774.264.9665 |
| Soothing Sensations Reiki | 866 Main Road 2nd Floor | Westport, MA | 774.201.0012 |
| SOS Storage | 245 State Rd | Westport, MA | 508.672.5875 |
| South Coast Flooring | PO Box 3646 (111 Forge Rd) | Westport, MA | 508.536.3242 |
| Southcoast Building Concepts | 24 Morning Dove Drive | Westport, MA | 774.264.0959 |
| Sovereign Bank | 786 Main Road | Westport, MA | 508.636.3794 |
| Spectacular Productions, Inc | 875 State Road | Westport, MA | 508.617.2051 |
| Spindle Rock Club | 762 River Rd | Westport, MA | 508.636.5422 |
| Spirit of Christ Church | 75 Reed Road (Westport Senior Center) | Westport, MA | 401.265.0896 |
| St. George Church | 12 Highland Ave. | Westport, MA | 508.636.7031 |
| St. John the Baptist Church | 945 Main Road | Westport, MA | 508.636.2251 |
| State Road Antiques | 260 State Road | Westport, MA | 508.646.4574 |
| State Road Package Store | 787 State Rd | Westport, MA | 508.678.0730 |
| Steve's Place | 133 State Road | Westport, MA | 508.677.3131 |
| Studio 25 Hair and Nail Design | 95 Sodom Road | Westport, MA | 508.636.9500 |
| Susans Greenhouse | 600 Sanford Road | Westport, MA | 508.676.9900 |
| Swan, Henry M & Associates Attorney | 1958 Main Road (Box 192) | Westport, MA | 508.636.2065 |
| Sylvan Nursery | 1028 Horseneck Rd | Westport, MA | 508.636.5615 |
| Tech Auto World | 762 State Rd | Westport, MA | 508.837.6460 |
| Ten Cousins Brick Oven | 977 Main Road | Westport, MA | 774.264.9700 |
| The Comfort of Touch | 780 Main Road | Westport, MA | 508.679.0726 |
| The Russell Gallery | 417 Hixbridge Road | Westport, MA | 1.800.993.9695 |
| Thrivent Financial | 58 Forsythia Lane | Westport, MA | 508.674.0327 |
| Tight Lines Fly Fishing | 30 Jillian Way | Westport, MA | 774.930.4553 |
| Tim's Lawn Care | 500 Adamsville Road | Westport, MA | |
| Tma Plumbing & Heating | 638 American Legion Hwy 2 | Westport, MA | 508.991.2233 |
| Tongue, Dorothy Attorney | 1968 Main Road | Westport, MA | 508.636.0384 |
| Torres Plants and Flowers, Inc. | 181 Fisher Road | Westport, MA | 508.636.2866 |
| Town Painting | 22 Longview Drive | Westport, MA | 508.991.5100 |
| Towne Beauty Salon | 592 State Road | Westport, MA | 508.678.8784 |
| Tupelo Studio | 790 Drift Road | Westport, MA | 508.636.6624 |
| Ven-Elger Pet Care Center | 855 Main Road (Box 3976) | Westport, MA | 508.636.8143 |
| Village Corn Crib | 894 Main Road | Westport, MA | 508.636.2602 |
| Village Hair Fashions | 766 Main Road | Westport, MA | 508.636.5164 |
| Village Pizza of Westport | 757 Main Rd | Westport, MA | 508.636.8757 |
| Village Plumbing | 171 Pine Hill Rd | Westport, MA | 508.636.9080 |
| Westport Ace Hardware/Rental | 593 American Legion Highway | Westport, MA | 508.636.8853 |
| Westport Antiques Market | 522 American Legion Highway | Westport, MA | 508.636.5142 |
| Westport Apothecary | 784 Main Rd | Westport, MA | 508.636.5957 |
| Westport Art Group | 1740 Main Road | Westport, MA | 508.636.2114 |
| Westport Auto Clinic | 422 Sanford Rd | Westport, MA | 508.678.6214 |
| Westport Barber Shop | 655 State Road | Westport, MA | 508.678.2887 |
| Westport Beer & Wine | | Westport, MA | 508.636.3892 |
| Westport Business to Business, Inc. | P.O. Box 1468 | Westport, MA | 508.971.0110 |
| Westport Camping Grounds | 346 Old County Road | Westport, MA | 508.636.2555 |
| Westport Chiropractic | 637 State Rd | Westport, MA | 508.679.5500 |
| Westport Custom Woodworking | 620 Horseneck Rd | Westport, MA | 508.636.5505 |
| Westport Federal Credit Union | 655 State Road | Westport, MA | 508.679.0197 |
| Westport Friends Meeting House | 930 Main Rd | Westport, MA | |
| Westport Fruit Market | 151 State Rd | Westport, MA | 508.672.2742 |
| Westport Historical Society | 25 Drift Road (Bell School House) | Westport, MA | 508.636.6011 |
| Westport Lobster | 915 Main Road | Westport, MA | 508.636.8500 |
| Westport Lobster Company | 915 Main Rd | Westport, MA | 508.636.8500 |
| Westport Marine | 1111 Main Rd | Westport, MA | 508.636.8100 |
| Westport Massage | 782 A Main Road Rd | Westport, MA | 508.496.8595 |
| Westport Mobil | 634 American Legion Highway | Westport, MA | 508.636.2586 |
| Westport Plumbing and Heating | 38 Main Road | Westport, MA | 508.636.2473 |
| Westport Point United Methodist Church | 1912 Main Road | Westport, MA | 508.636.5829 |
| Westport Power Equipment | 522 American Legion Highway | Westport, MA | 508.636.4100 |
| Westport Residential Services | 6 Mark Drive | Westport, MA | 508.636.2657 |
| Westport Rivers Vineyard & Winery | 417 Hixbridge Road | Westport, MA | 508.636.3423 |
| Westport Town Farm | 830 Drift Rd | Westport, MA | 508.636.4693 |
| Westport United Congregational Church | 500 American Legion Highway | Westport, MA | 508.636.5829 |
| Westport Wine & Spirits | 655 State Rd | Westport, MA | 508.324.4191 |
| Westport Yacht Club | 193 Cherry & Webb Lane | Westport, MA | 508.636.8885 |
| Westport Yarns and Art Supplies | 1099 State Road | Westport, MA | 508.674.7845 |
| Westporter The | 1031 Main Rd | Westport, MA | 508.636.9000 |
| WestView Plumbing & Heating | 1460 Main Road | Westport, MA | 508.636.1400 |
| Whaling City Transit | 92 Sanford Rd | Westport, MA | 508.679.0100 |
| White Pine Farms | 2116 Blossom Road | Westport, MA | 508.679.6293 |
| White's of Westport | 66 State Road | Westport, MA | 508.675.7185 |
| White's of Westport | 66 State Road | Westport, MA | 508.675.7185 |
| White's Regional Hospitality Center | 66 State Road | Westport, MA | 508.675.7185 |
| Wicked Kickin' Savory Cheesecake | 670 Main Road | Westport, MA | 774-309-3133 |
| Wilfrid's Garage | 427 Main Road | Westport, MA | 508.636.8552 |
| Wind Blown Glass Studio | 1021 Main Road | Westport, MA | 508.566.2146 |
| Winship Electric | 87 Pettey Lane | Westport, MA | 508.636.4767 |
| Wolf Den Lab Computer Services | P.O. Box 8 | Westport, MA | 508523WOLF9653 |
| Wood's Farm | 17 Adamsville Rd | Westport, MA | 508.636.2139 |
| Woodcrafters | | Westport, MA | 508.673.3535 |
| Wyndfield Studio | 1541 Main Rd (PO Box 406) | Westport Point, MA | 508.636.2280 |
Westport, MA