Seafire GrillHouse & Bar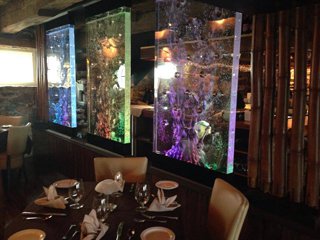 Seafire GrillHouse & Bar
Seafire GrillHouse & Bar lies in downtown New Bedford and is home to wonderful grilled seafood recipes. They offer exciting cocktails and mouthwatering international cuisine.
Seafire GrillHouse & Bar
72 North Water St
New Bedford, MA 02740
Tel: 508.999.3333
Fax:
Hours:
Not Available

---

---
Seafire GrillHouse & Bar brings the best grilled seafood dishes to downtown New Bedford. Their selection of food ranges from seafood recipes to sumptuous hamburgers. Seafire Grillhouse & Bar also hosts dance parties, music bands and various events that will keep you busy and entertained throughout the night.